Life before San Miguel was not great. I was 16, pregnant and homeless - moving every few days to new places.
Hi, my name is Jemma. My time at San Miguel has been a big step. Or as I say - a leap of faith!
San Miguel offers a supportive, positive place for young families like mine. I enjoy the positive attitude every staff member has. We joke and really get along. They all have a different sense of humour.
They teach us how to have hope, to be brave, and that even on our worst days we can get through anything life throws at us.
It's nice to know that the staff are all there for me, as it does get lonely.
If I didn't have the support from San Miguel staff I would not have got this far! I would still be struggling – a lot!
I feel like the strong independent woman I was before.
I can now see a bright future for me and Bailey. 
I hope every family that comes here can do their best to get through their struggles as we have.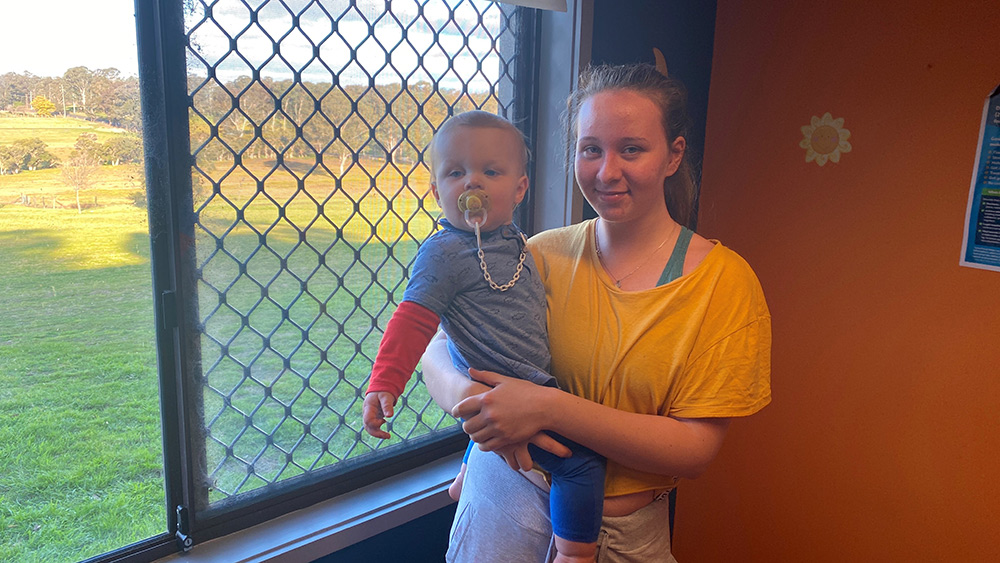 San Miguel residents Jemma (17) and her son Bailey (1). Names have been changed for privacy reasons.
yourtown's child-centred family accommodation service, San Miguel, relies on your support to help transform the lives of young parents like Jemma and her baby by improving their safety, wellbeing and life prospects.
Please donate to San Miguel today