WIN 2 Audis + $51K of Extra Prizes!
TOTAL FIRST PRIZE VALUE $250,000
Purchase tickets in this draw and you could be our next winner, just days before Christmas!
Imagine two new Audis in your garage for Christmas: the Audi SQ5, PLUS the Audi TT Coupe - PLUS $51,000 of Extra Prizes.
No need to choose - they could both be yours for just $10!
Hurry! With tickets only $10 each and limited to 130,000, they are sure to sell out.
Entries close 19 December 2018. Drawn 21 December 2018.
BUY TICKETS
BROCHURE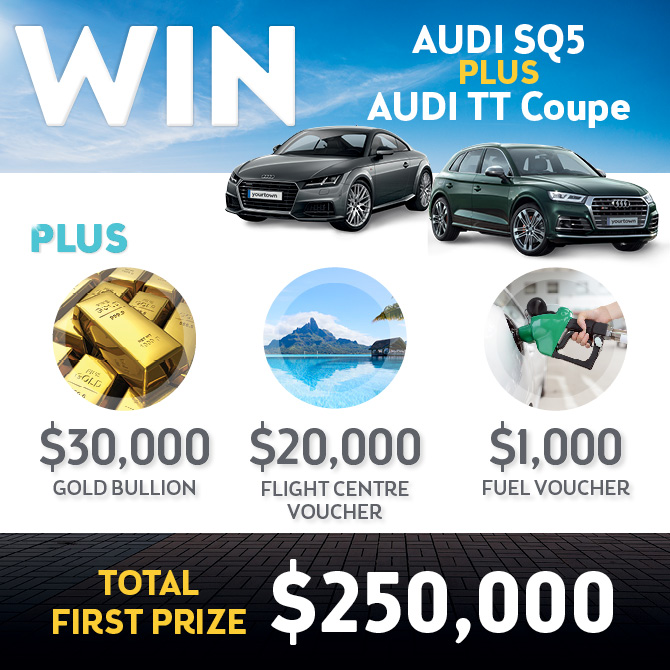 "I'm excited for the winner of this year's yourtown Christmas Prestige Car Draw, taking home not one, but two high performance and dynamic Audi vehicles to enjoy every day."
Audi Ambassador Darren Palmer
Could all this be yours?
Celebrity designer Darren Palmer loves the effortless elegance of Audi.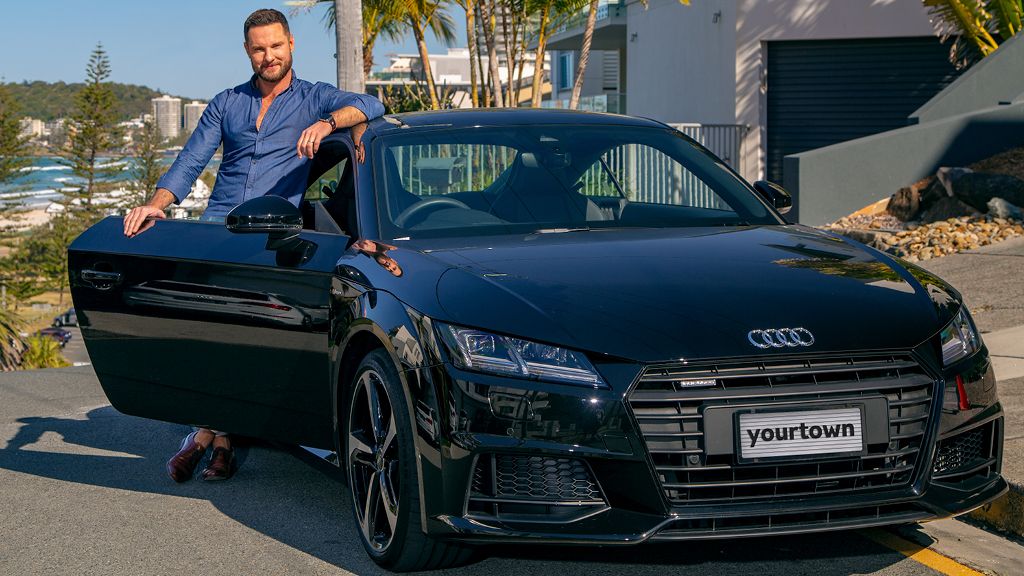 Make the everyday thrilling
The Audi SQ5 blends high-performance engineering with practical versatility.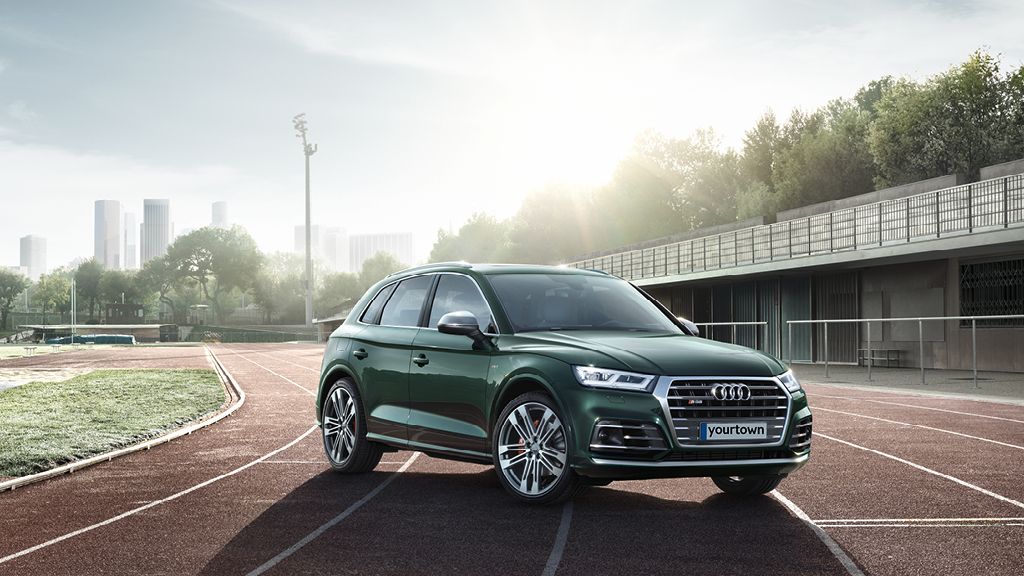 The ultimate experience
In an Audi TT Coupe, the journey is more exicting than the destination.
Class-leading technology
The SQ5 features a 3.0L turbocharged 260kw petrol engine, 21" sport alloy wheels with red brake callipers, and fine Nappa leather seats.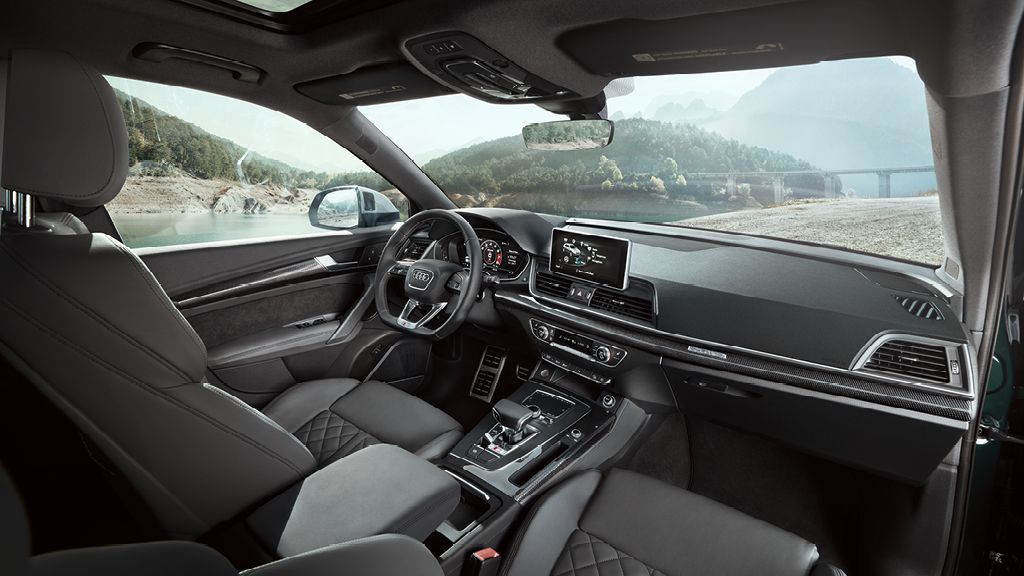 Comfort and style
You'll love the experience of driving the Audi SQ5.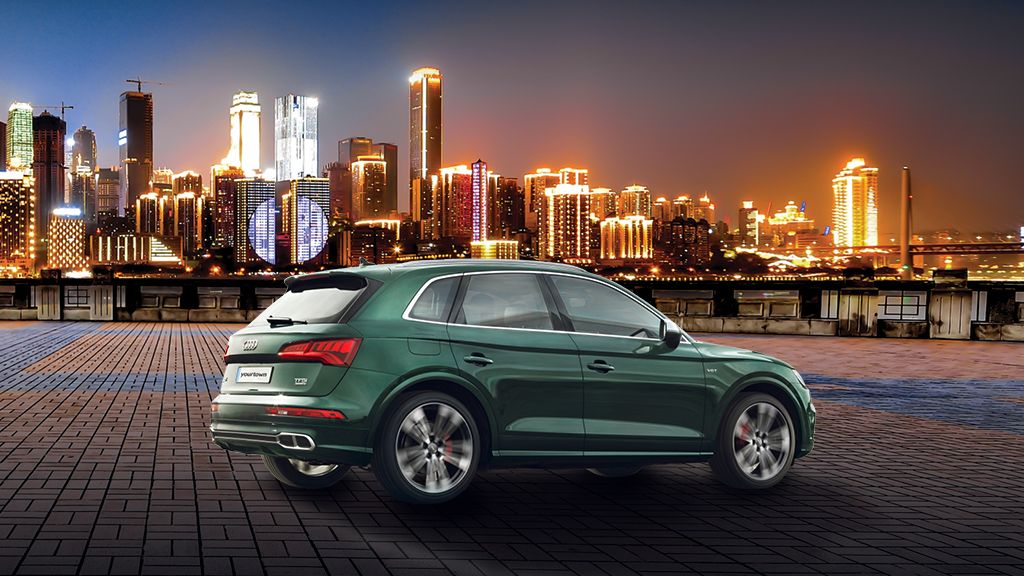 Dynamic and athletic
The Audi TT Coupe features the Audi Virtual Cockpit, a powerful 2.0L turbocharged petrol engine, electronically operated rearspoiler, and lightweight construction with a unique design inspired by the iconic Audi R8.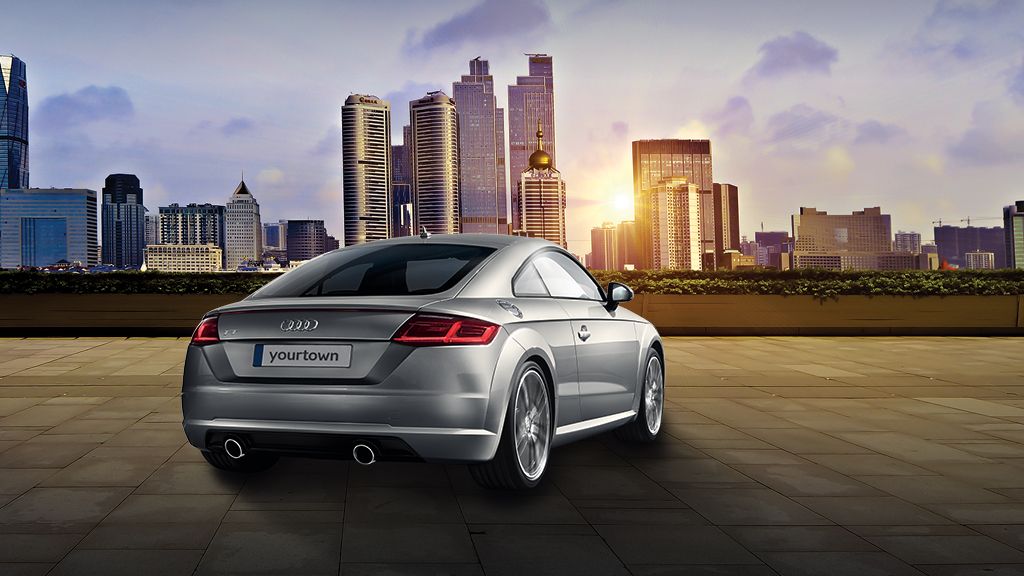 Win even more!
See T&Cs for more information.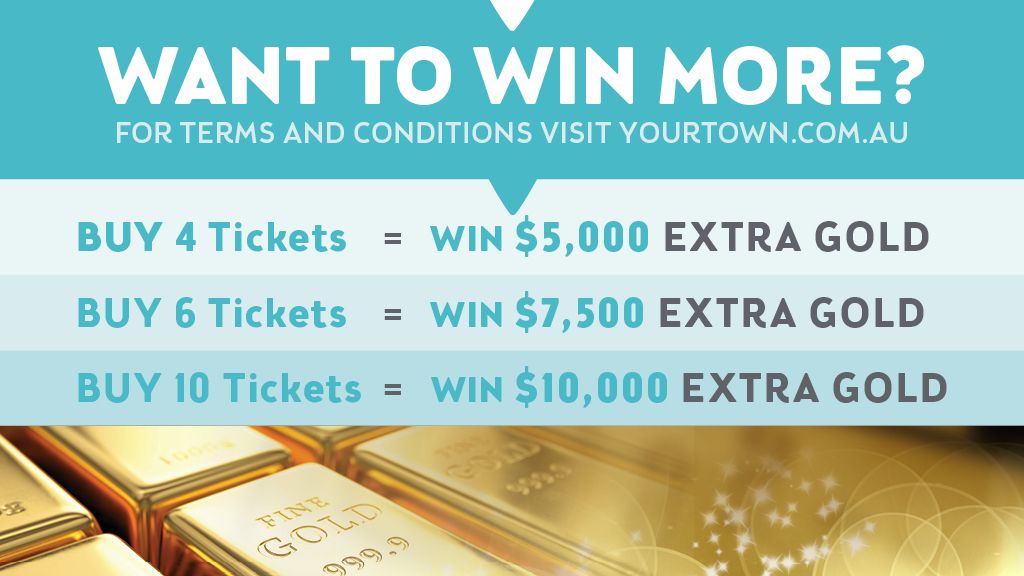 Don't forget our bonus draw!
See T&Cs for more information.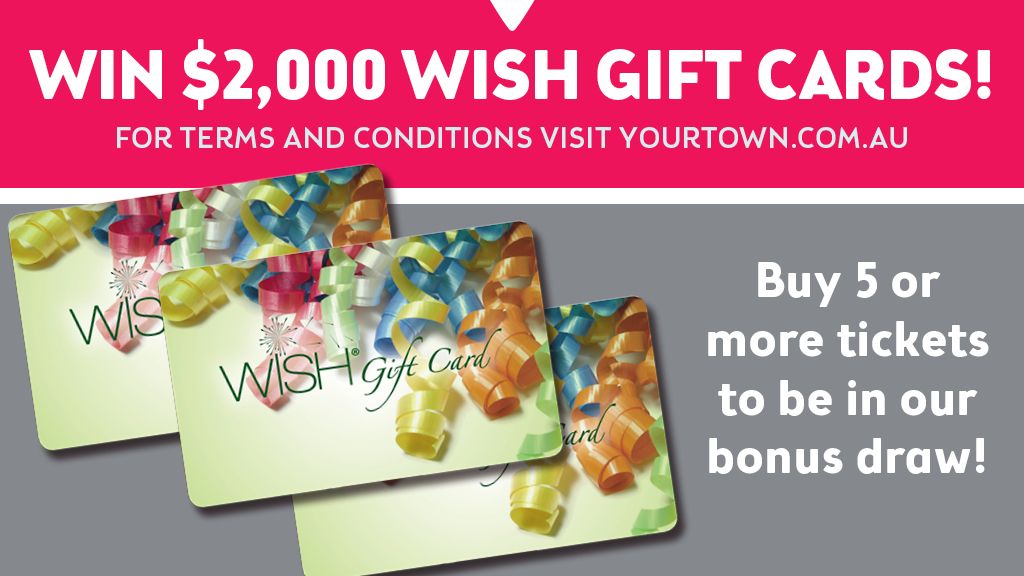 Don't miss out!
Buy a ticket today and know that you're helping people in need. It truly is the best way to give.
Become a myplace member today and never miss your chance to win more!
Become a myplace member and you could be rewarding yourself every week, every draw and every year!
Join myplace
MultiChance
Buy more tickets to increase your chances of winning 1st Prize and win extra Gold with 1st Prize.
Find out more