Will SELL OUT TODAY!
WIN the stylish BMW X6 M50i which continues to push boundaries with its unique combination of ultra-modern technology, functionality, and iconic silhouette. PLUS change your life with $100K in cashable Gold Bullion.
Take full advantage of your new prestige car with our
"Fuss-Free Package" that includes:
5-year Service Plan or 80,000km
3-year Warranty
$6,000 Fuel Gift Cards
$5,000 Woolworths WISH gift cards
Tickets are only $10 each and are limited to 150,000, so get in quick before they sell out!
TOTAL FIRST PRIZE VALUE $300,000
BUY TICKETS
BROCHURE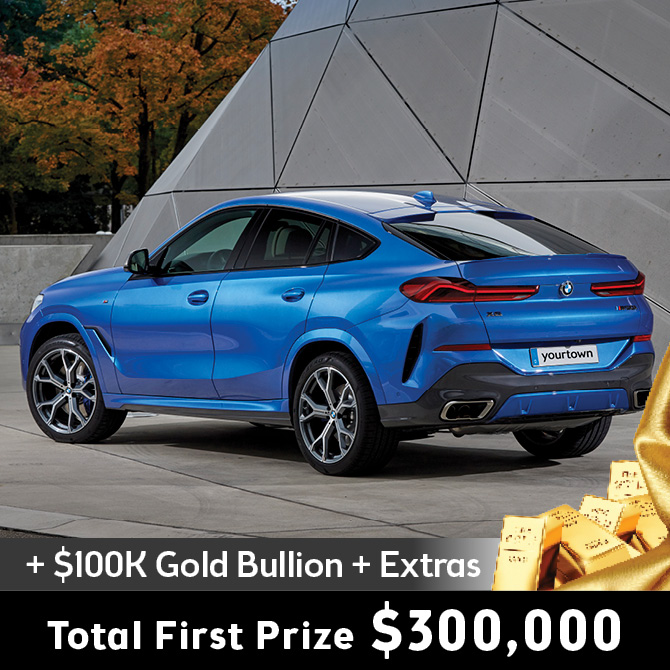 Prioritising performance and safety
The BMW X6 M50i keeps you and your loved ones safe with ultra-modern technology, superior agility and top of the line performance!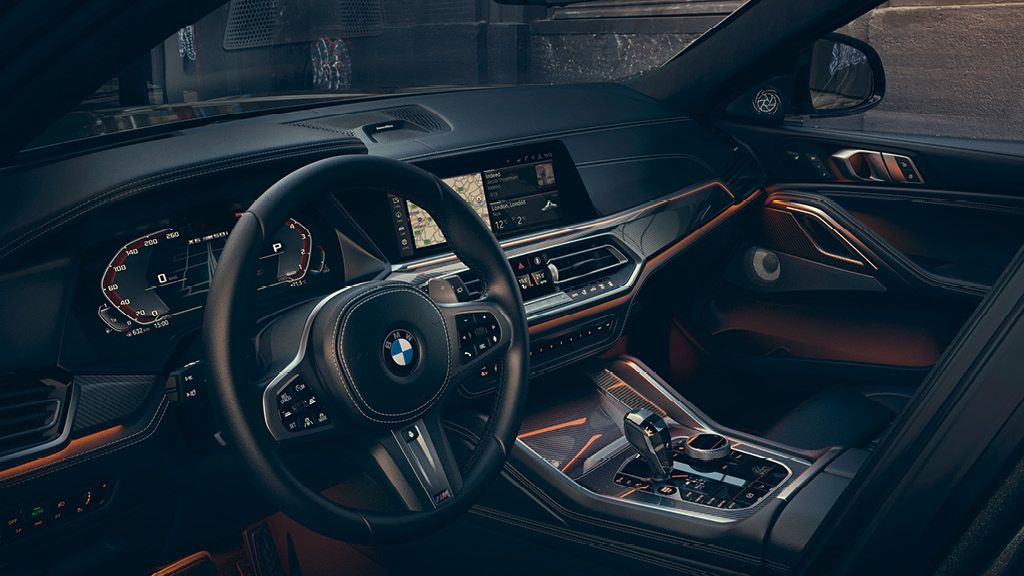 Eye-catching design
Your Sports Activity Coupe is all about merging sportiness and good looks so you can ride in style!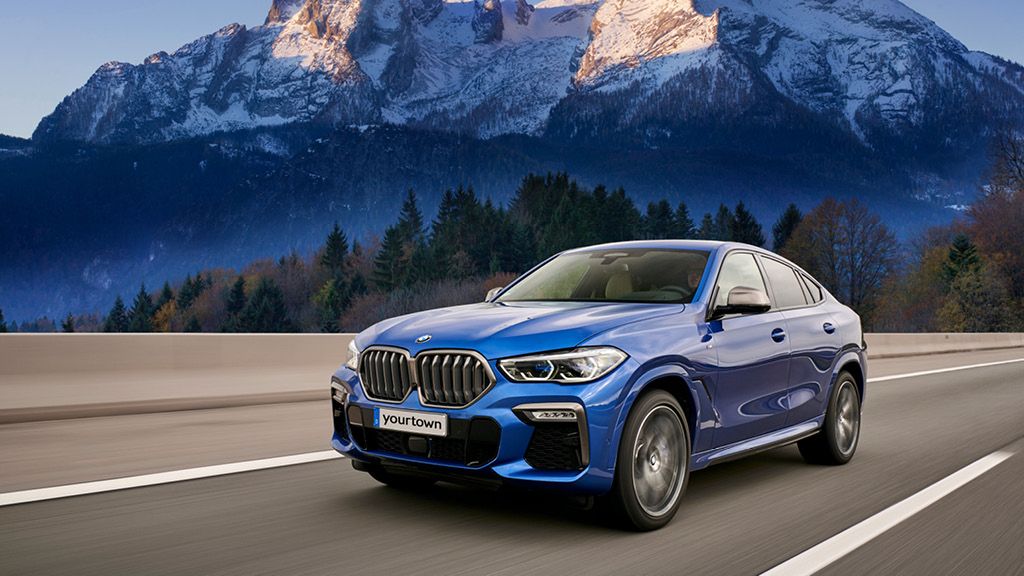 Features you'll love...
• 4.4L Turbo V8 petrol engine
• 8-speed sports automatic AWD
• Laserlight headlights
• Panorama glass roof
• Integrated Apple CarPlayTM
& Android Auto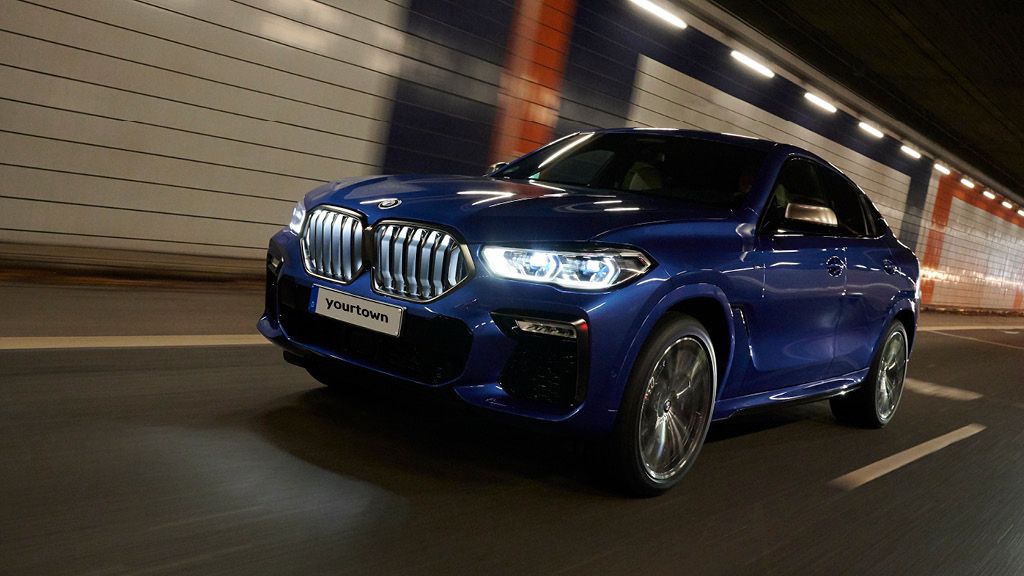 Perfect for any occasion
Whether it be a special occasion, a family picnic, a cruisy weekend drive or a quick city commute, the
X6 M50i will get you from A to B.

No matter the occasion.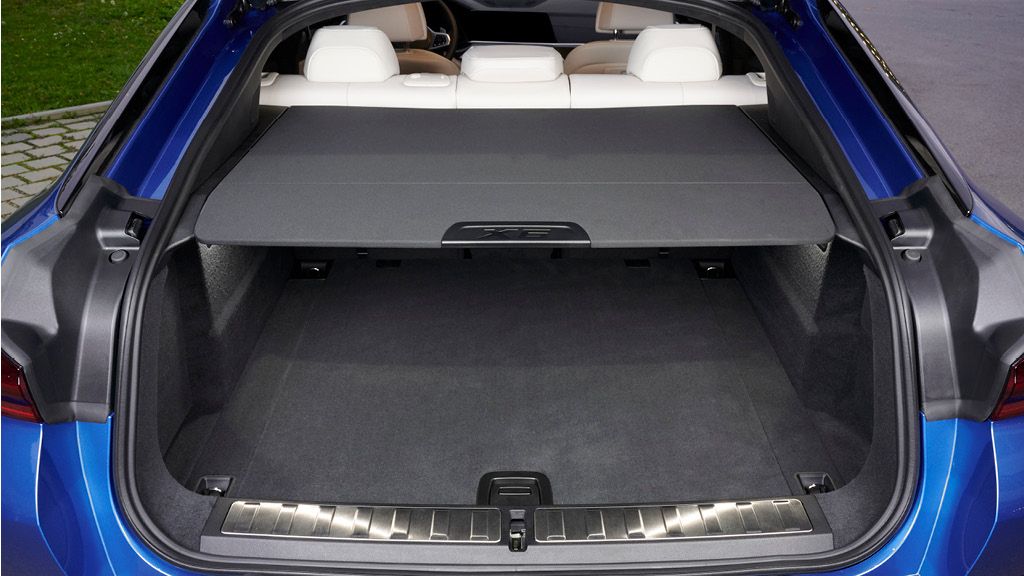 $100,000 GOLD BULLION
Cash it, spend it, invest it! The possibilities are endless!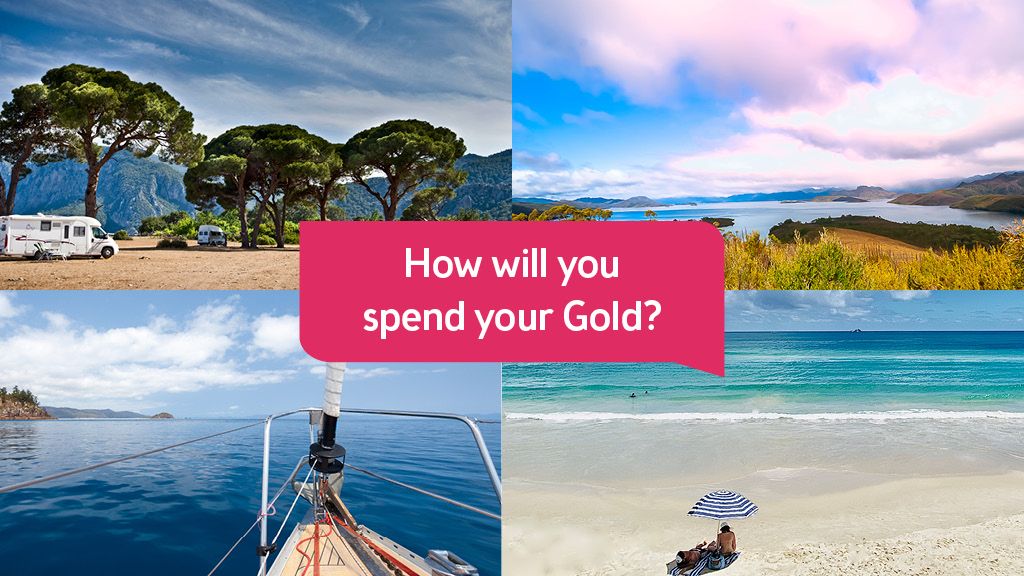 Win even more!
Cars + Gold + Extras
= Stress-free pleasure!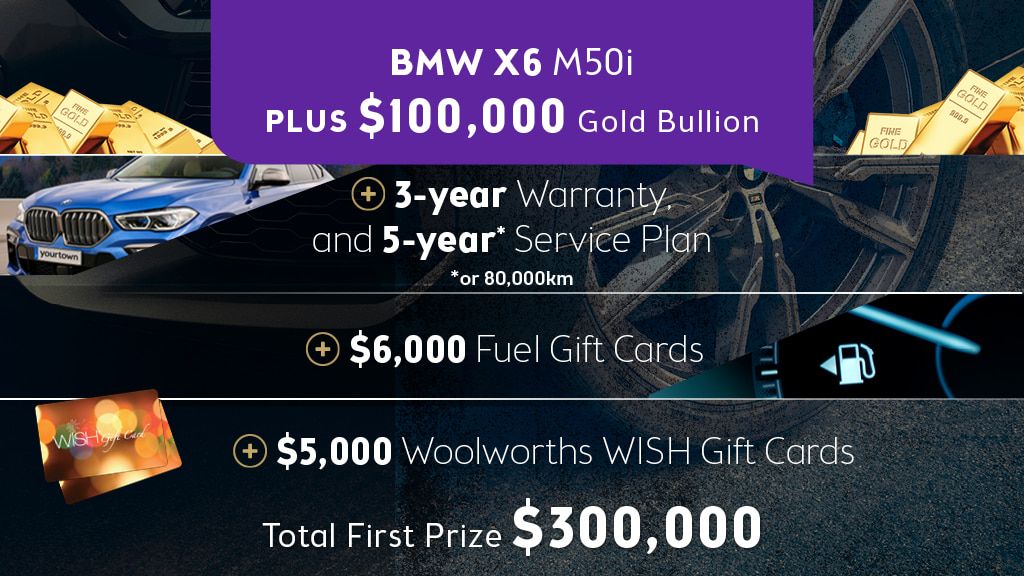 All about MultiChance
Where buying more means winning more with First Prize!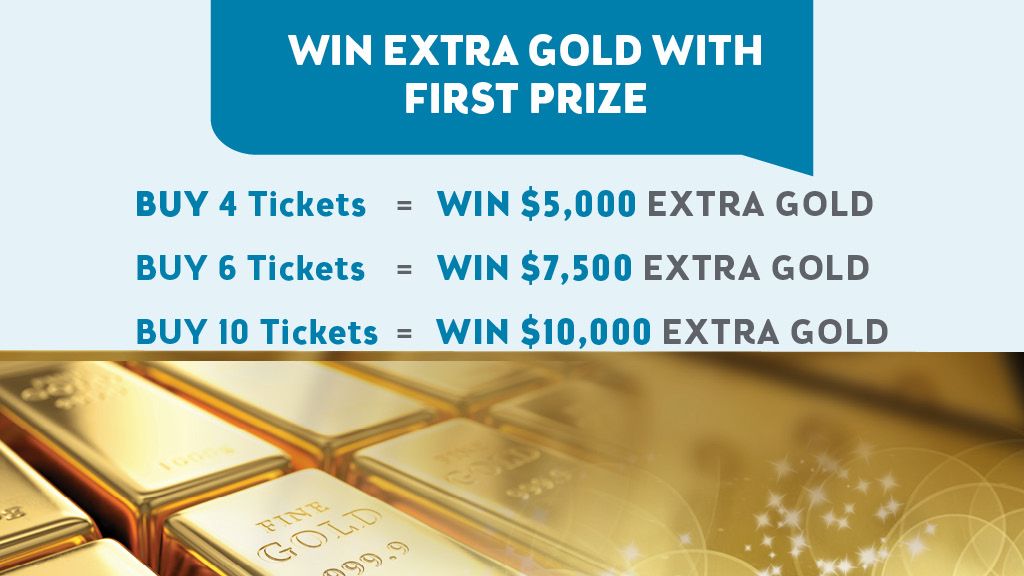 Join myplace!
Want to be part of all our Prestige Car draws? Simply become a myplace member at no extra cost to go in the Bonus Draw to WIN $5,000 Gold Bullion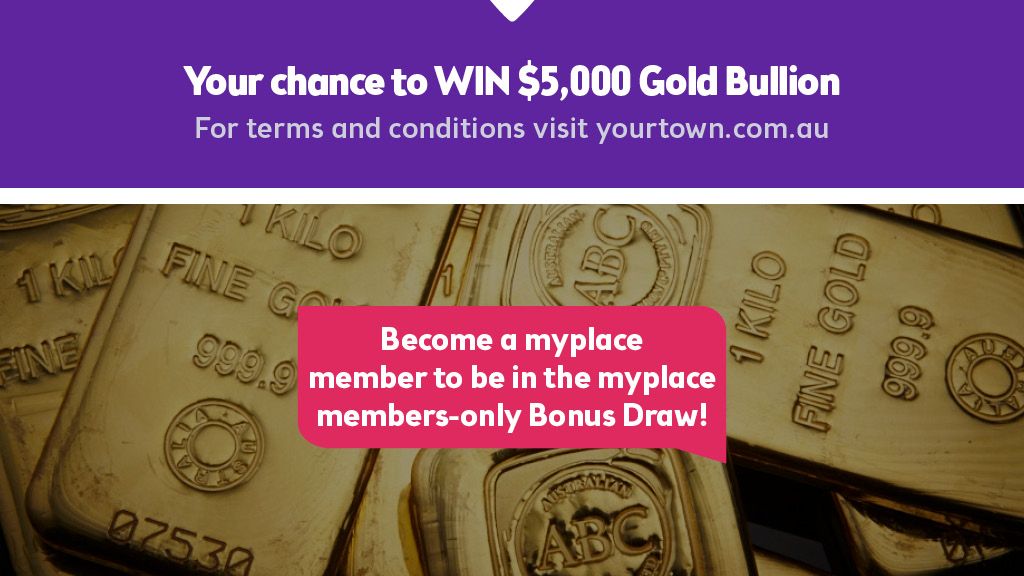 Don't miss out!
Buy a ticket today and know that you're helping people in need. It truly is the best way to give.
Become a myplace member today and never miss your chance to win more!
Become a myplace member and you could be rewarding yourself every week, every draw and every year!
Join myplace
MultiChance
Buy more tickets to increase your chances of winning 1st Prize and win extra Gold with 1st Prize.
Find out more