WIN Berry, South Coast NSW Prize Home + $90K Gold!
25 George Street, Berry NSW 2535
NOTE: This home is not open for viewing.
Features
3

Bedroom
3

Bathroom
1

Air Conditioning
2

Garage
1

Fireplace
1

Study
Charming Berry
A stylish, unspoilt town with lovely treed avenues, historical buildings and village charm
Our top picks around Berry
Explore Berry
Wander around beautiful Berry with historical buildings, charming cafes and markets.
Escape to Jervis Bay
Discover white sand beaches, superb snorkelling and diving, swimming with the dolphins and whale watching in winter.
Visit Kiama Lighthouse
The landmark lighthouse overlooks the largest blowhole in the world.
Seven Mile Beach and National Park
Enjoy unspoilt beauty where you can fish, swim, picnic and walk trails.
Draw Closed
Entries close Thu 24 June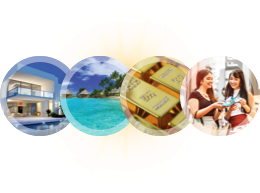 More rewards!
Less hassle!
access exclusive bonus draws with your ticket subscription
How to win