PRIZE DRAW #513
WIN Gold Coast Beachfront Prize Home + $100K Gold!
1/142 Marine Parade, Miami QLD 4220
Not open for viewing
Features
3

Bedroom
2

Bathroom
1

Powder Room
1

Pool
1

Air Conditioning
3

Garage
Sought-after address
Enjoy beachfront parklands at your doorstep and being just minutes to amazing cafes, restaurants and shops.
Our top picks around your new home in Miami
Be charmed by Miami Marketta
Enjoy a laneway dining experience with food vendors of all nationalities in the one space and live music too.
Enjoy Mecca shopping
Pacific Fair, the Gold Coast's unmissable shopping mecca, is only minutes away. Treat yourself with your $100K Gold!
Explore Burleigh Head National Park
Walk the ocean trails, watch sea-eagles soar or hike up the headland and see the views all the way to Surfers Paradise!
Visit Currumbin Wildlife Sanctuary
Experience wildlife and enjoy a day out with family and friends! There's something for everyone, from koalas to art trails.
Draw Closed
Entries close Sun 30 January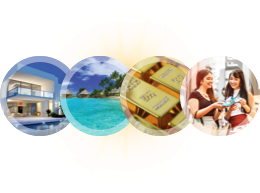 More rewards!
Less hassle!
access exclusive bonus draws with your ticket subscription
How to win