What is it?
Wellbeing initiatives in the Indigenous community of the remote Tjurabalan Region of Western Australia.
Who is it for?
Indigenous parents, children and young people in Balgo, Western Australia.
Strengthening Indigenous Community
yourtown is working with the Indigenous community in this remote area to offer wellbeing initiatives that include pre-vocational training, parent and child education.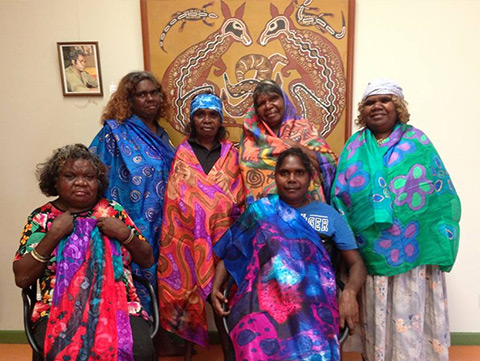 We're also working to create a visual arts business enterprise where local arts and crafts are marketed nationally.
"I love working with the playgroup mums and bubs, teaching the little ones good social behaviours coupled with a gentle nature. It's something they take to very well, which takes them in to the next stage of their schooling with a sense of trust and social skills."
Donelle Berry
yourtown Youth Worker and Trainer