What would you do if you won a Prize Home? Live it, Rent it or Sell it?
What would you do if you won a Prize Home? Live it, Rent it or Sell it?
By: yourtown
04 May 2017
Prize Homes
Have you ever dreamed of winning a yourtown Prize Home? Have you ever imagined the feeling of getting the call and being told you've won a prize that has the potential to literally change your life forever? Have you ever dared to think of what you might do if you actually won?
After the high of feeling like a modern day Charlie and the Chocolate Factory with your very own golden ticket, the time will come to sit down, take stock and think of what to do next and the choices that lay out in front of you are truly sweet!
You could live in your new luxurious home and enjoy the lifestyle you've always dreamed of? You could rent your newly acquired asset and sit back and enjoy free rental income for life? Or to sell, take the money and run, travel the world, buy the house you've always wanted, quit your job, pay off your mortgage or indulge your family? This is the mouth-watering choice that has faced many lucky winners of a yourtown Prize Home Draw and it could be you! But don't just dream, get your ticket in the latest Prize Home Draw today!
In this blog we thought we'd take a better look at these three mouth-watering options...
Choosing to Live It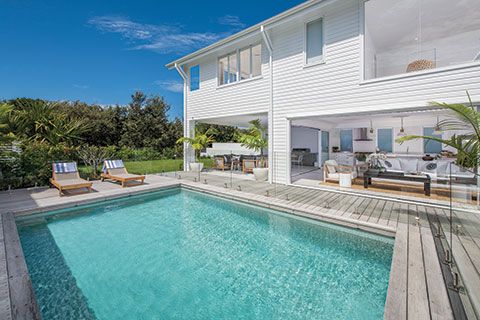 When you buy your yourtown ticket, chances are you are dreaming of calling one of these amazing properties home. Whether it's the lifestyle overhaul you're dreaming of, the change in scenery or the luxurious property and top of the line furniture and appliances, the idea of living in any one of the yourtown Prize Homes is very attractive. Ask yourself this, how would you spend your days? Taking in the view? Enjoying a coffee made in your new kitchen on your new veranda? Hosting friends and family in your new dining room? It really would change your life forever!
Plus the best thing is you can just move straight in. Everything you see in the property is included, from the sheets on the bed and crockery on the table to the designer furniture and top of the line appliances. Everything you can see is included in the prize meaning all you have to do is walk in and start making it feel like home.
The other key reason many lucky winners choose to live in their newly acquired yourtown Prize Home is all properties are located in breathtaking locations. Whether you've won an inner-city pad, a beachside home or a rural property, we put a lot of work into securing only the best Prize Homes in great locations, so choosing to call these places home couldn't be easier.
Choosing to Rent It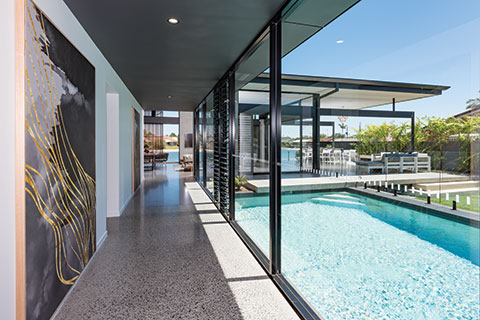 Ever wanted to be a property investor? For some lucky winners, choosing to live in their new Prize Home simply isn't possible. Maybe they can't move for work or they want to stay near family but whatever the reason, choosing to rent out your new luxury property is a great, and potentially very lucrative, option.
Consider this – no mortgage repayments ever on your new Prize Home but what you do have is a source of weekly rent coming in like clockwork, for life! Imagine that. Maybe you could take an early retirement? Set up your family financially? Or just never have to worry about money ever again!
Of course, the other advantage to hanging on to your Prize Home is you can always choose to live it or sell it down the track. Maybe your lifestyle doesn't suit living in the Prize Home right now but when it comes time to retire it could be perfect. On the flip side, why not rent out the property for a while and wait for the market to peak before selling it? Either way, the choice is all yours!
Choosing to Sell It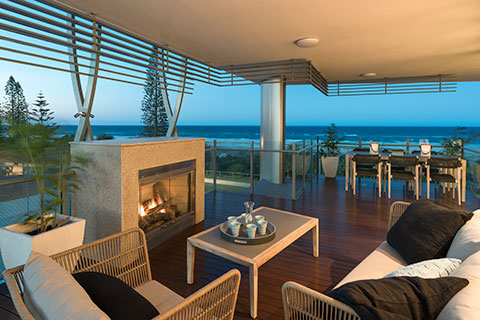 Does the idea of taking the money and running appeal to you? You could pay off your own mortgage, invest in something else or give yourself and your family the financial freedom you've always dreamed of. What could you do with hundreds of thousands of dollars worth of tax-free cash? The opportunities are endless but just the thought of receiving that life changing call saying that you're the lucky winner should be enough to put a smile on your face!
Depending on your situation, any one of these three options could be right for you and if you're the lucky winner of our next Prize Home Draw the choice will become very real! To live it, rent it or sell it, which will you choose? Not in the latest yourtown Prize Home Draw? Don't just dream, get your tickets in to win today. Remember, one lucky person will be receiving the winner's call and it could be you!
Join in the conversation and get the latest Prize Home news on our Facebook page.
#yourtownPrizeHomes