who we are
yourtown Rebrand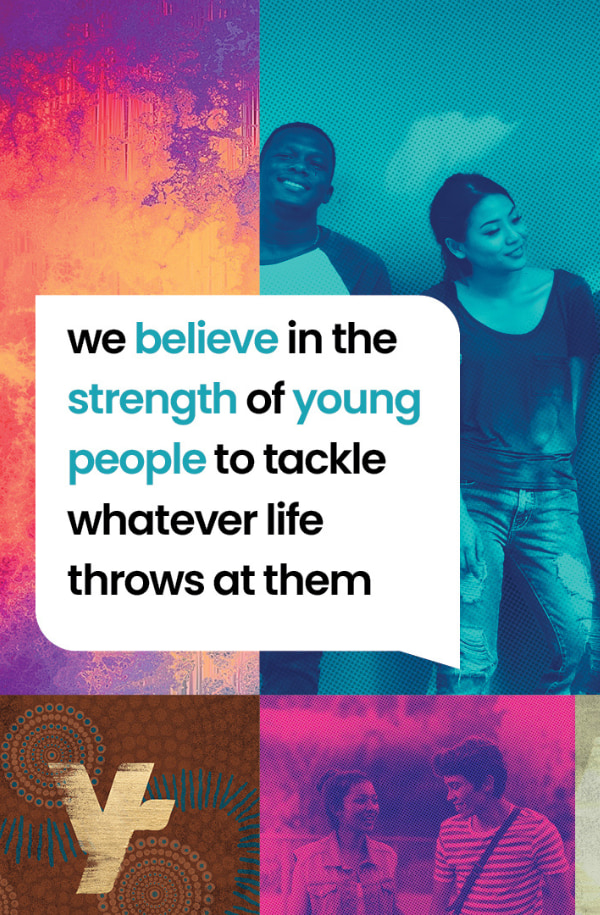 Why the brand change?
In 2021 yourtown undertook extensive research with young people, and found out 72% weren't aware of our organisation, even though we provide so many vital support services tailored for them.
We also asked about our brand – and they told us it lacked relevance and clarity, and that it was too squeaky clean.
It became clear that to support more young people in more meaningful and empowering ways, we needed to update our brand – how we look, feel, and talk.
Listening to what young people, our supporters and the community told us, and taking on their feedback throughout the design process, we have developed something that is gritty, raw and inclusive – and not corporate or shiny.
We're continuing work on our new Kids Helpline brand, which will be launched later this year – stay tuned!
What's not changing?
yourtown's service offerings specifically crafted for children and young people won't change, our art union prize draws will be just as fabulous, and our donor programs and partnerships with government and corporate businesses will not change.
yourtown is focused on helping children and young people realise they have the ability to tackle whatever life throws at them. We help them to believe in their unique strengths, tenacity and self-determination, and we recognise the courage of children and young people when they reach out for support.
Kids Helpline, Parentline, domestic and family violence support, mental health support, and employment are all service offerings powered by yourtown.