Why Won't Boys Ask For Help?
Why Won't Boys Ask For Help?
By: yourtown
11 Jun 2021
Blog, Kids Helpline, Parentline, Family & Community Services, yourtown Organisation News
Kids Helpline finds young males are still reluctant to reach out
Our latest snapshot into the mental wellbeing of young people confirms that boys are seeking help only one in four times compared with girls.
Research from the Kids Helpline Insights Report 2020 shows that just under a quarter (22%) of contacts Kids Helpline responded to were male, while 75% were female, and 3% were trans or gender diverse.
Boys' help-seeking has been trending downwards in recent years – in 2015, boys were one-third of all Kids Helpline contacts.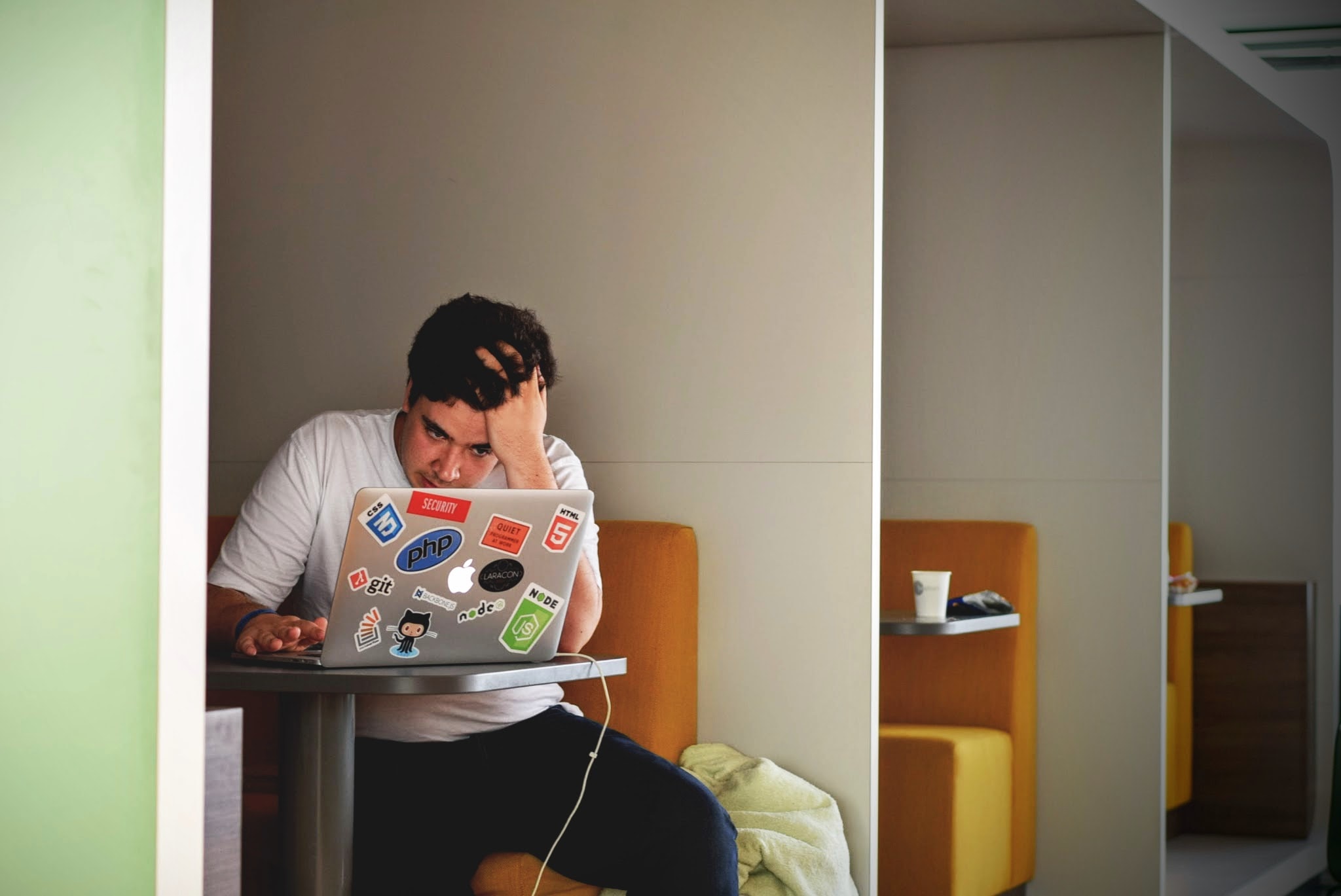 So why won't boys seek help?
Confusing and often contradictory messages about 'what it means to be a man' could harm boys' wellbeing and stop them from asking for help when they are most vulnerable.
Kids Helpline CEO Tracy Adams said we need to encourage men to model behaviour that allows them to show their vulnerability, and ask for help on a range of issues – from mental health and suicide, to peer and family relationships and emotional wellbeing.
"All men, fathers, brothers, friends, need to stand up and say when they need help," Ms Adams said.
"Part of becoming a man has been to hide their emotions, and this is cementing patterns of young boys not asking for help."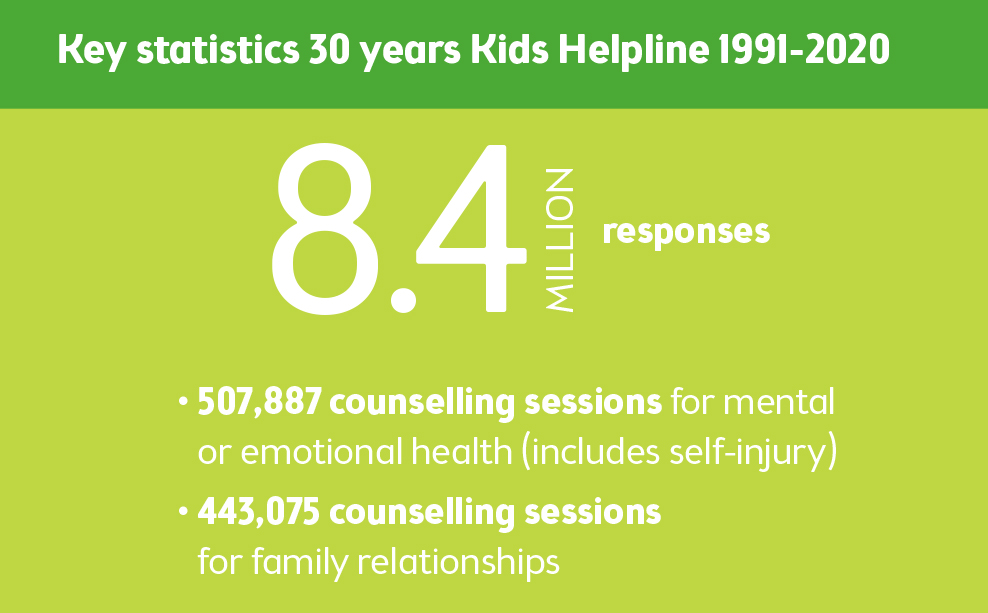 Top 4 reasons young people contacted Kids Helpline
Mental health concerns
Emotional wellbeing
Family relationship issues
Suicide-related concerns
How we gather more accurate data on gender
In addition to recording male and female contacts, in 2015 we introduced a new reporting category for young people who are trans and gender-diverse.
A young person contacts Kids Helpline every 69 seconds
Last year, Kids Helpline received a significant increase in the volume of children and young people seeking help - up 20% in 2020 vs 2019. An additional 100 counsellors were employed in 2020 to better manage this increased demand.
"Many children and young people struggled with changes to their learning environment, and with the impacts the pandemic had on their family life. First-time mental health contacts to Kids Helpline increased 38% in 2020 vs 2019 across all age groups," Ms Adams said.
But while first-time contacts increased, the proportion of young males connecting with us did not.
Making help-seeking less scary for boys
Sometimes it's easier for young people to connect with counsellors in ways that don't require face-to-face interaction or even a phone call.
Kids Helpline can be reached in lots of ways in addition to our free phone counselling service. Young people can visit our website at kidshelpline.com.au to access confidential WebChat or email counselling at any time. They can remain anonymous if they wish, and even request their counsellor be a specific gender if that helps.
Or if they're not ready to reach out, but would like information and inspiration, they can follow us on Facebook and Instagram.
Kids Helpline is Australia's only national 24/7 counselling and support service specifically for children and young people aged 5 to 25 years.
Visit Kids Helpline Now
About yourtown...
We're a community funded organisation that tackles issues like youth unemployment and mental health, and takes on issues like domestic and family violence.
LEARN MORE
Stay in touch
Show your support and get the latest news and updates on our yourtown Australia Facebook page.

LIKE US ON FACEBOOK