yourtown Volunteering Program
yourtown volunteers work alongside young people to help them achieve their goals.
We consider all volunteers to be 'Youth Mentors'. As a volunteer, every time you engage in any activity with our young clients, you are in a position of influence. Volunteers share wisdom and wit with those who have sometimes not had access to positive role models.
Volunteers work alongside our staff to help young people achieve their education and employment goals through activities that can include:
One-on-one and group mentoring
Language, literacy and numeracy tutoring
Engagement activities.
How do I become a volunteer?
We have an easy application process and yourtown provides you with training and ongoing support.
What do yourtown volunteers do?
yourtown volunteers exemplify giving to others. They serve as mentors, teachers and coaches who offer valuable knowledge, time and experience to young people working hard for a brighter future. Our volunteers support a wide range of programs and services.
Opportunities include, but are not limited, to:
ONE-ON-ONE AND GROUP MENTORING
Mentoring brings a young person and an adult volunteer (mentor/ role model) together to develop a positive professional working relationship. The goal of the mentoring relationship is to support and encourage the young person to build self confidence, to be a good listener and to grow emotionally and socially.
LANGUAGE LITERACY AND NUMERACY TEACHING
yourtown Volunteer Tutors provide an important service within Language, Literacy and Numeracy support. They assist young people in developing their skills and confidence in their ability to learn.
ENGAGEMENT ACTIVITIES
Each yourtown site coordinates a diverse range of engagement activities that are designed to support a young person's social interaction, team building and self confidence skills. Some of our current engagement activities include a variety of sports, arts, music and dance workshops. If you have a passion for any of these activities, we might have the perfect volunteer opportunity for you!
To find out more about yourtown volunteering opportunities, please email [email protected] or call (07) 3368 3399.
You can also apply now online.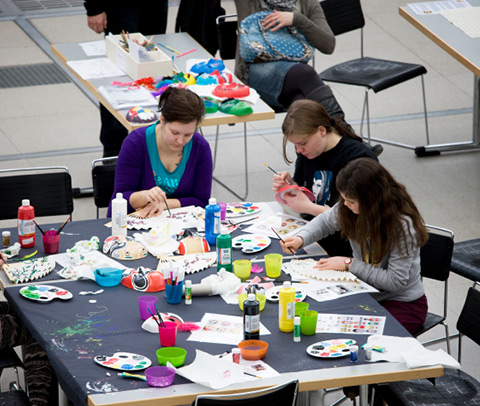 "The privilege is mine. I thank my eldest daughter to this day for suggesting I answer an ad to become a yourtown Volunteer. This is one of the most positive things I've done in my life."
Joan