What is it?
yourtown provides motivated young people with paid work and on-the-job training in its own not-for-profit enterprises to help prepare them for open employment.
Who is it for?
Unemployed young job seekers in Queensland, New South Wales and South Australia who are ready and able to work, but who lack hands-on experience in a real work environment.
Transitional, Paid Employment at yourtown
An Enterprise team typically includes a qualified trainer and four young people, with a number of teams working at the same time. Trainers provide young people with vocational skills and knowledge.
They also take on the important role of mentor, encouraging young people to adopt positive work attitudes, habits and personal behaviours required for future employment. yourtown Youth Workers provide additional assistance, offering individual support alongside life skills and personal development training. Help in securing employment is also given at the completion of the enterprise agreement.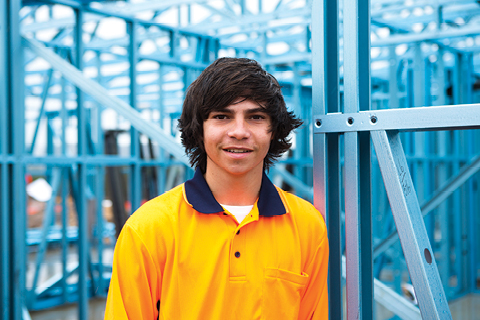 yourtown Enterprises are funded through the delivery of fee-for-service contracts with public, private and community sector organisations.
Currently yourtown Enterprises offer opportunities in:
Building and construction projects
Grounds maintenance services
Landscaping
Parks/gardens maintenance
Outdoor cleaning and bush regeneration.
"The best thing about this job is I'm learning a variety of trades, the staff give you heaps of help, and I've improved my people skills. yourtown has helped me be a better person."
Brendan