A lot has changed in 60 years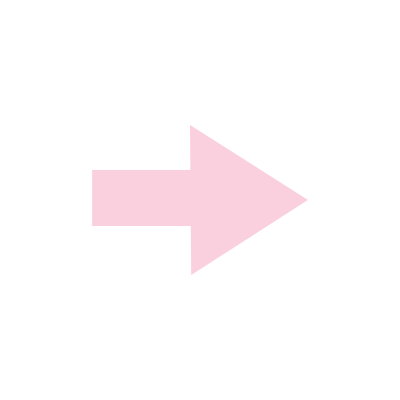 1961
BoysTown opens, holds first Car Lottery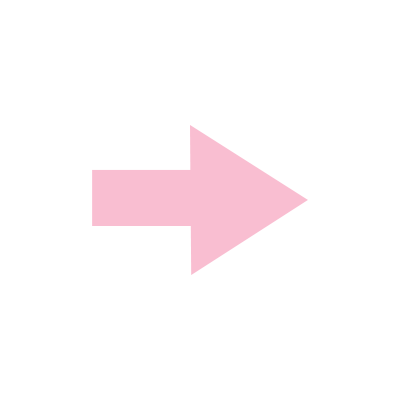 1982
Our First ever House Lottery is drawn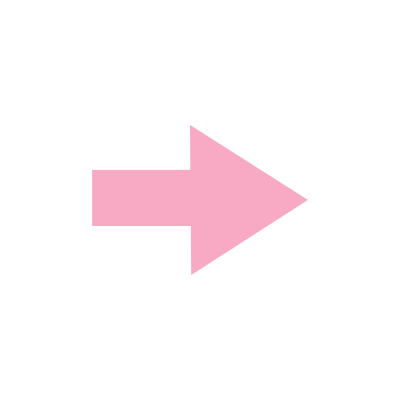 1991
Official launch of Kids Helpline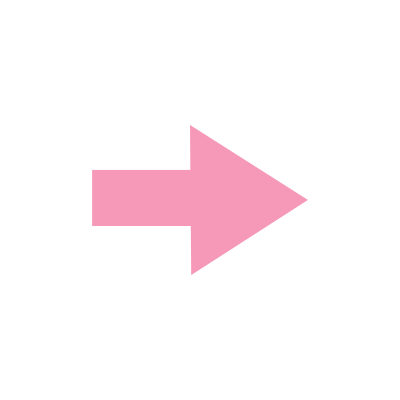 1995
Official launch of Parentline in QLD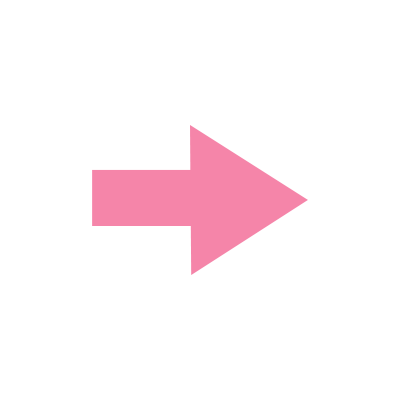 1996
Glugor House parenting program launches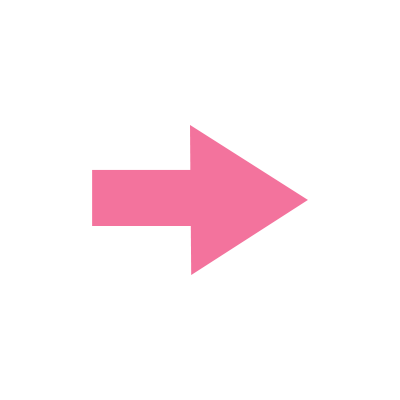 2000
Official launch of our Social Enterprises program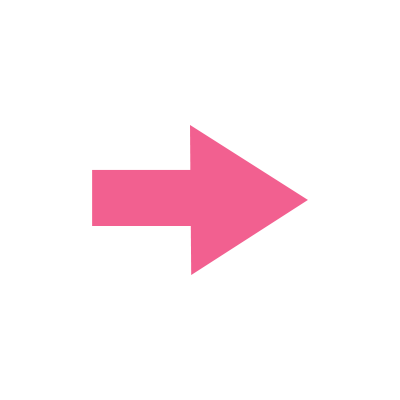 2003
Parenting programs expanded; employment launched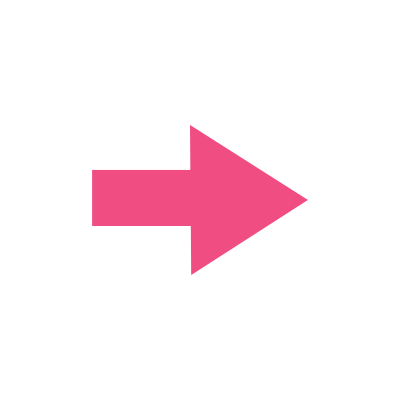 2004
Official opening of our Domestic and Family Violence (DFV) refuge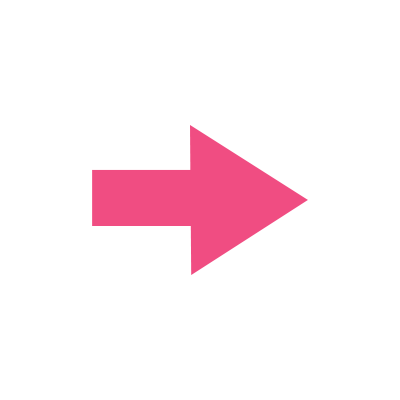 2011
National expansion with offices in QLD, NSW, SA & WA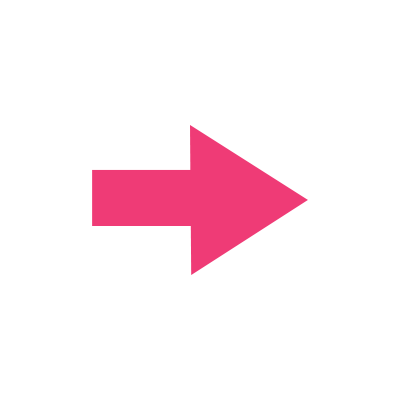 2016
BoysTown officially becomes yourtown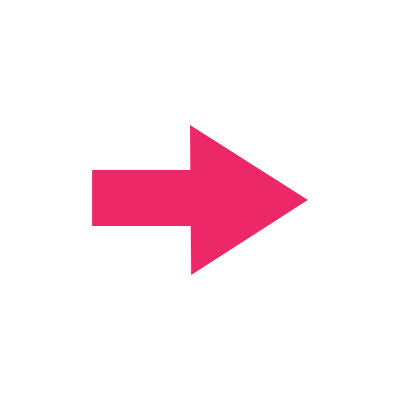 2019
Kids Helpline answers eight millionth call for help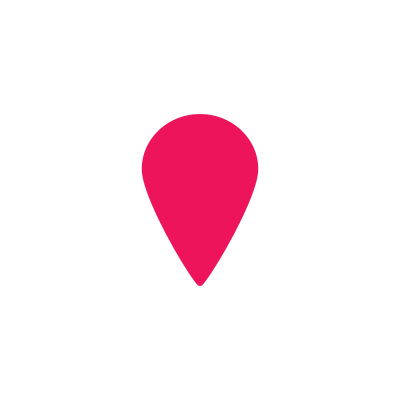 2021
yourtown celebrates 60 years!
On 17 November 1961, BoysTown launched its first ever Art Union. Two shillings bought supporters a ticket to win one of four Holden EK Hydra-matics, valued at £1,000 each.
The following years saw supporters have the opportunity to win a wide range of prizes – from sewing machines to horses. In 1982, the first ever Prize Home tickets were sold, starting a new era for our lotteries.
Art Unions have played an integral role for yourtown's services, with the community's ongoing support funding the creation of services, such as Kids Helpline, Parentline, training and employment services for young people, parent education and specialist accommodation.
Today, yourtown's Art Unions are the primary source of income for many of our services. Not only do supporters help to create brighter futures for young people, they also have the chance to win one of 10 luxury Prize Homes and six prestige Car Draws every year.
It truly is a win-win.
A slice of suburbia in 1982
Nearly 40 years later we're still changing people's lives.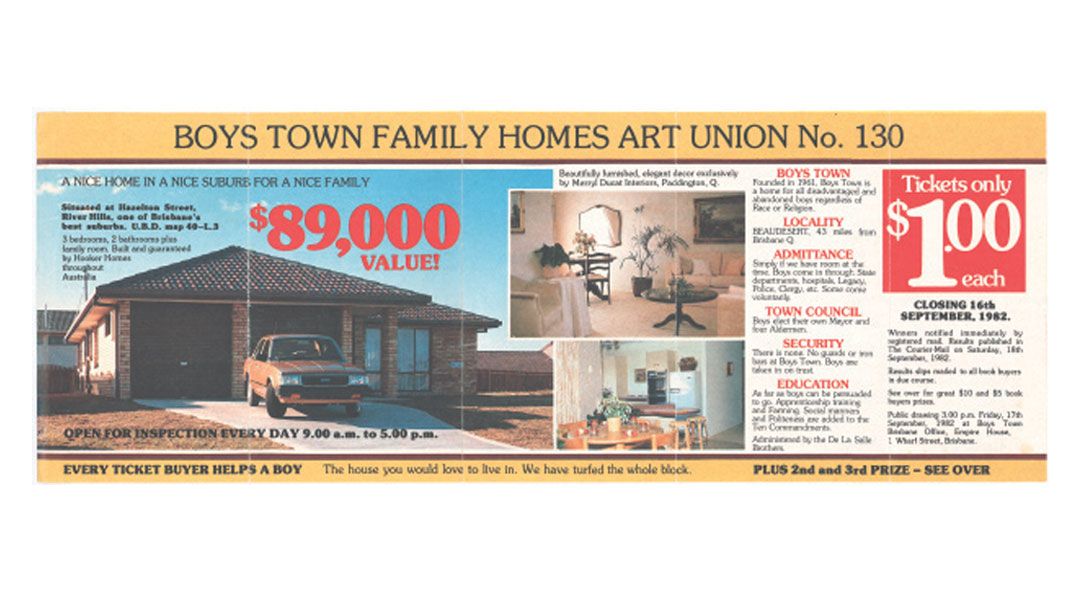 Off to the races
This 1989 Prize Home came with a horse!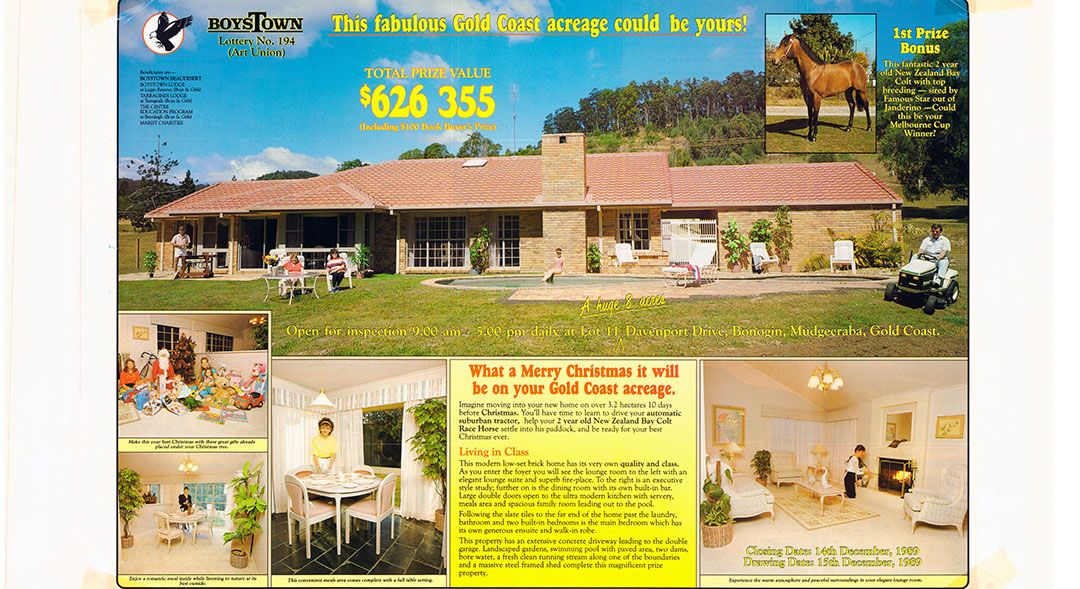 Waterfront and beachfront
This 1990 First Prize included a house and an apartment.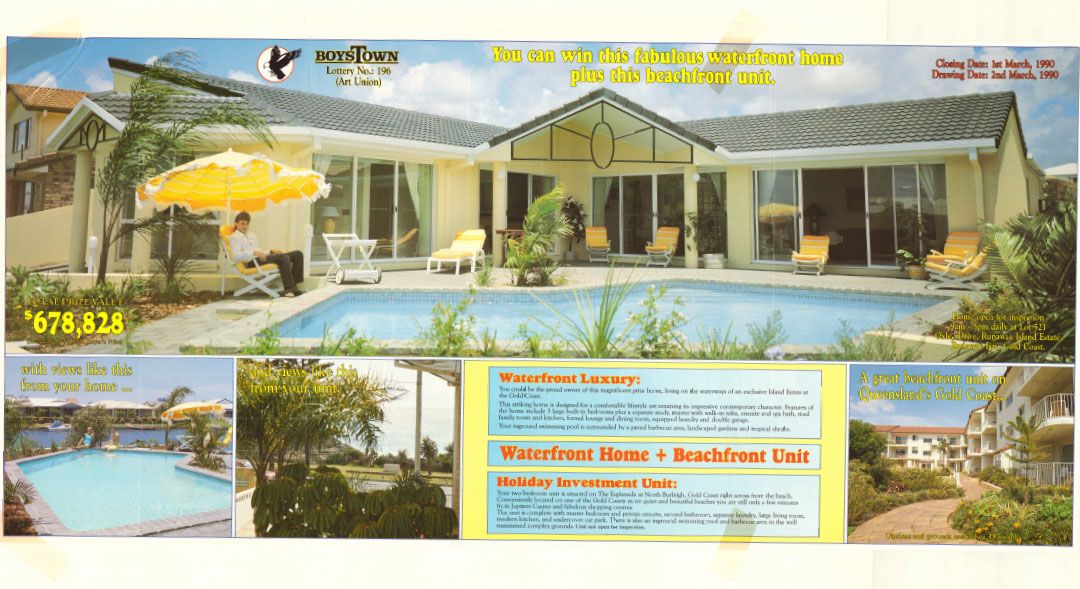 60 years of luxury decor
This 1990 home boasted a genuine leather lounge suite.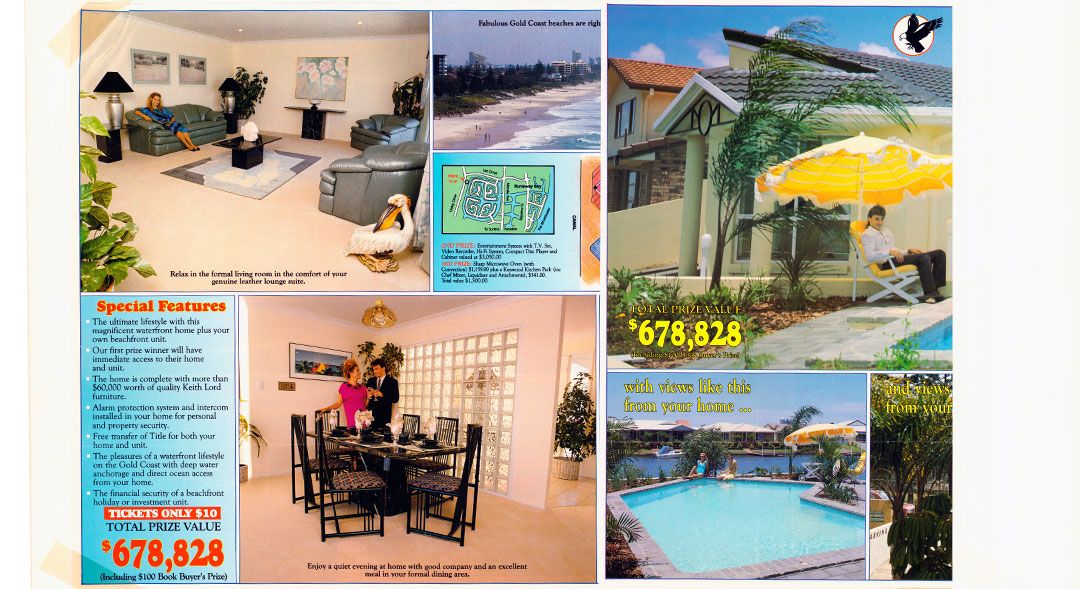 Who's up for a game?
Pool tables were a popular feature of luxury homes in the 90s.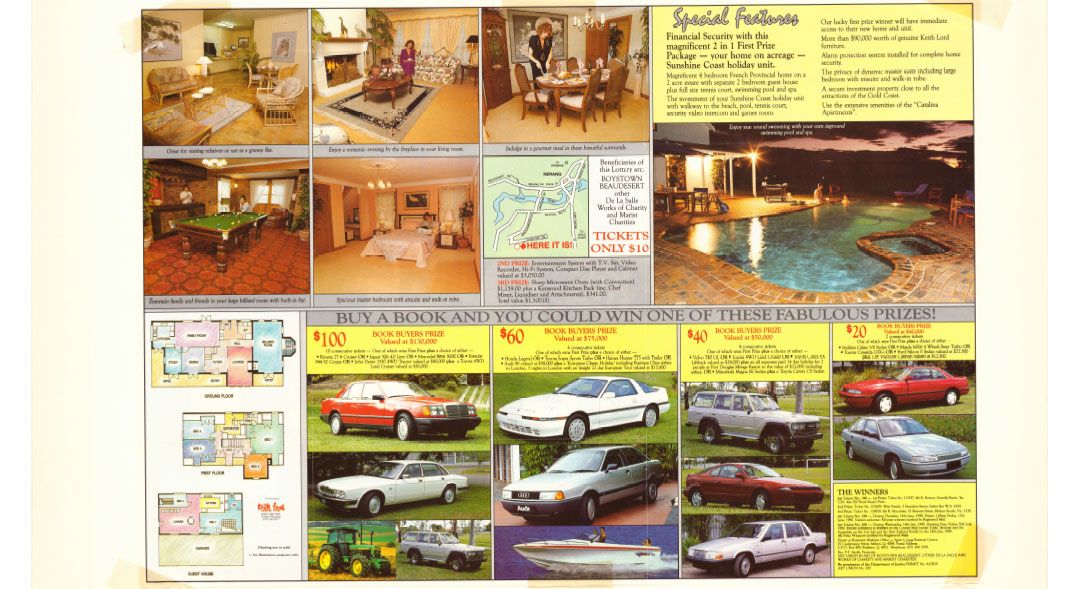 Life on acreage
This Sunshine Coast property featured its own tennis court.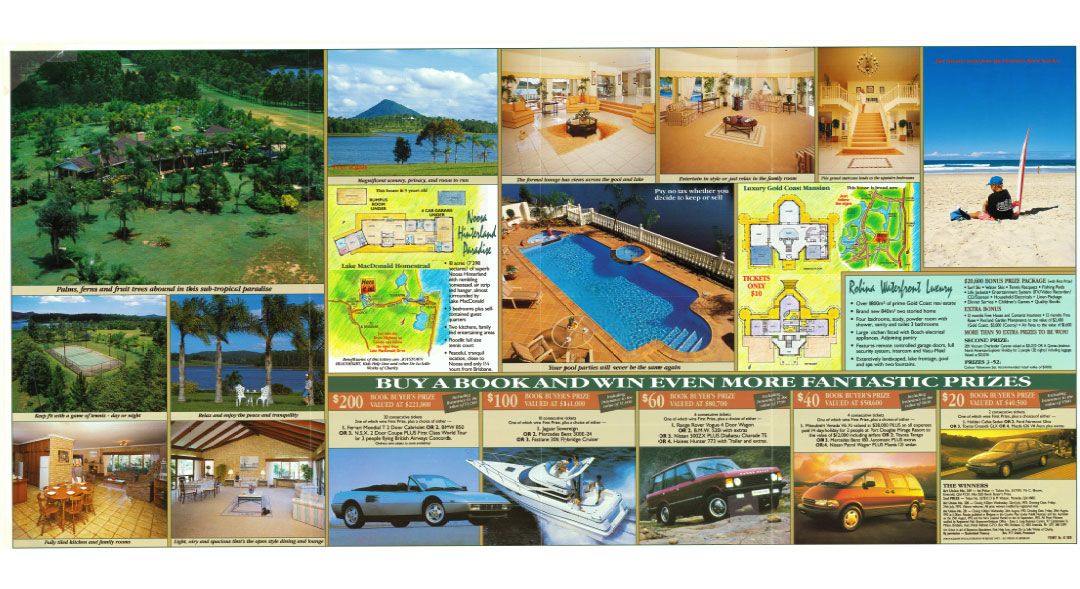 A tough choice
This 1992 Art Union offered 18 acres of hinterland or a waterfront mansion.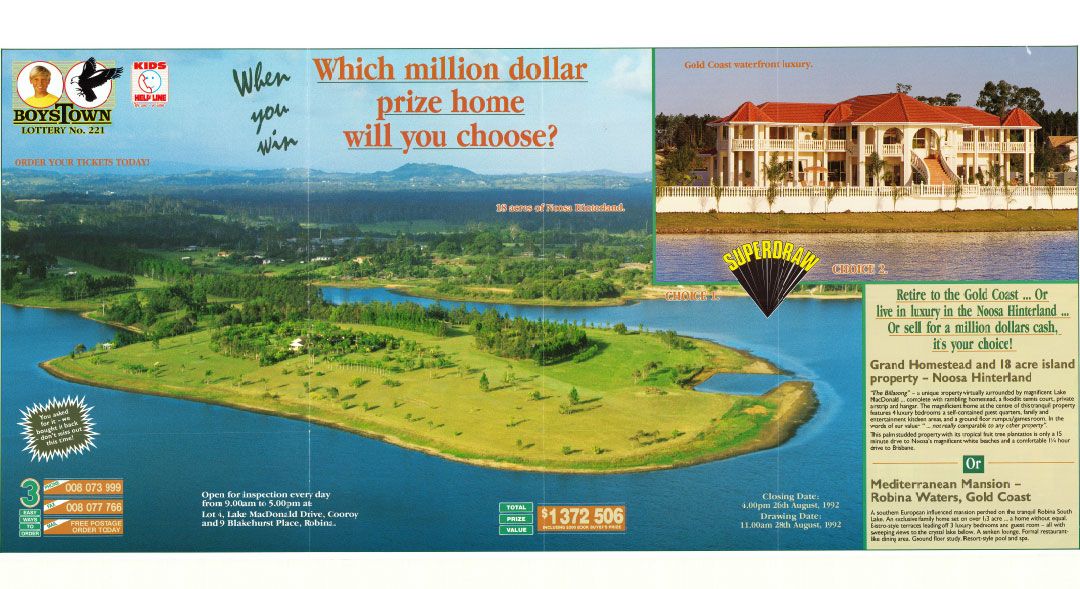 Best of both worlds
In 1996 we branched out to tropical north Queensland.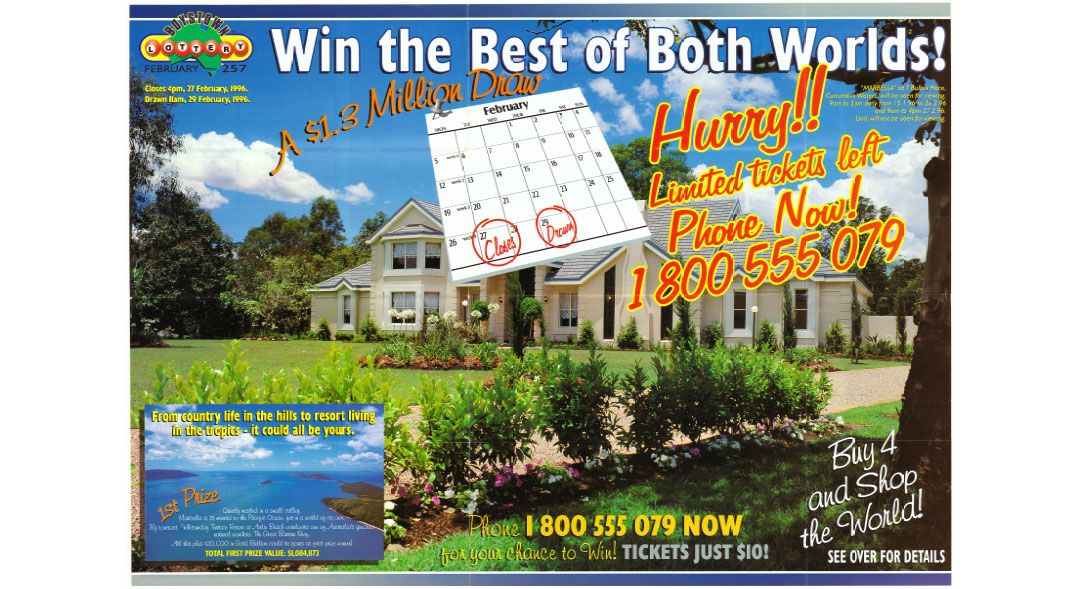 The Gold Coast is a favourite
This 1996 property included a house, car and gold.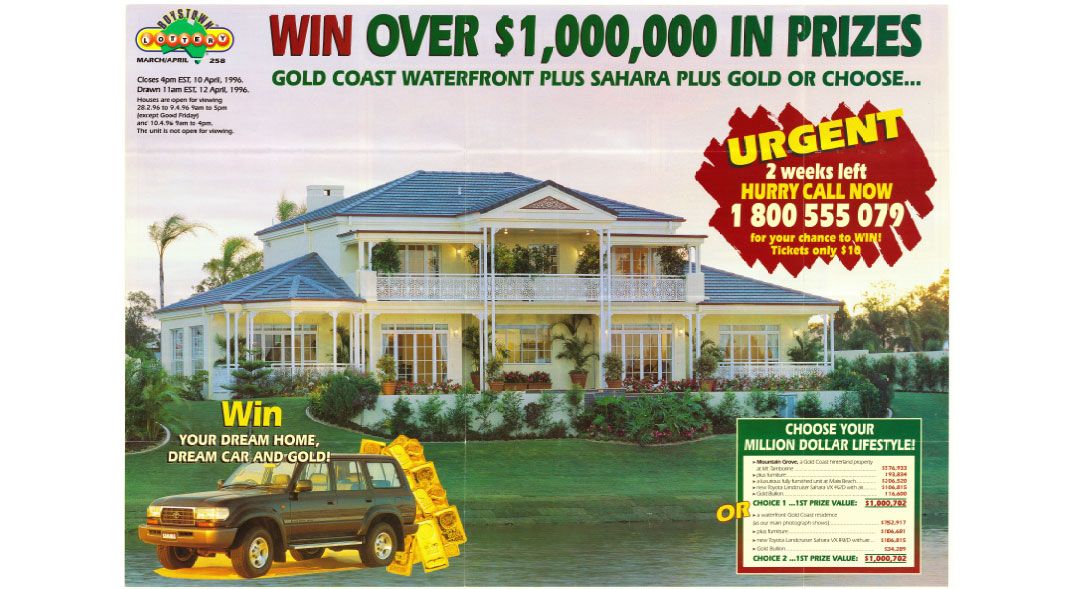 Celebrating 200 Art Unions
This milestone Draw included a house an an apartment.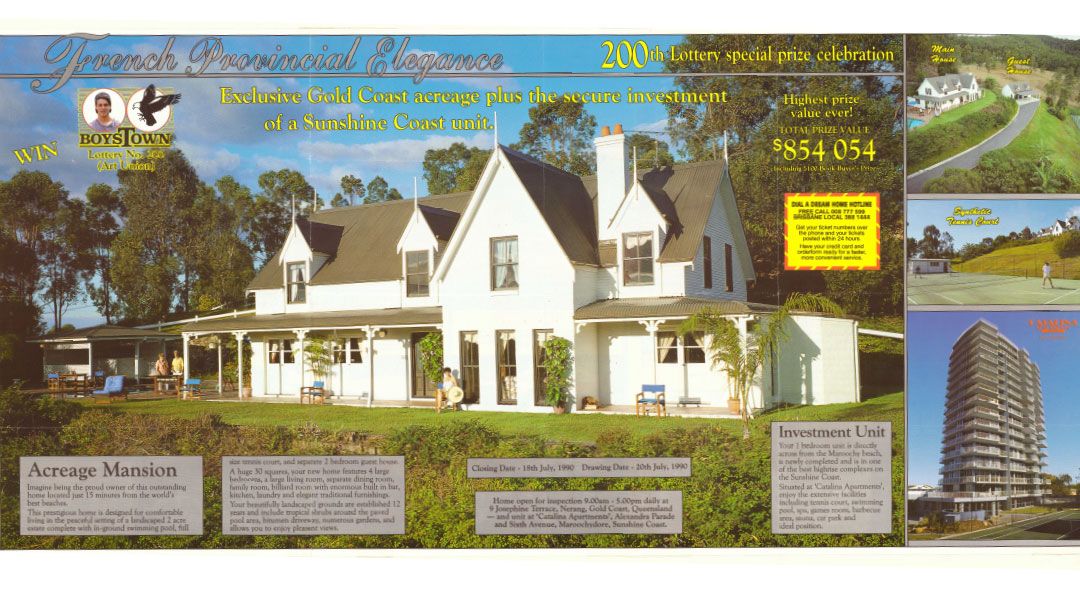 3 choices for 300
Our 300th Art Union offered a Gold Coast, Sydney or Melbourne package.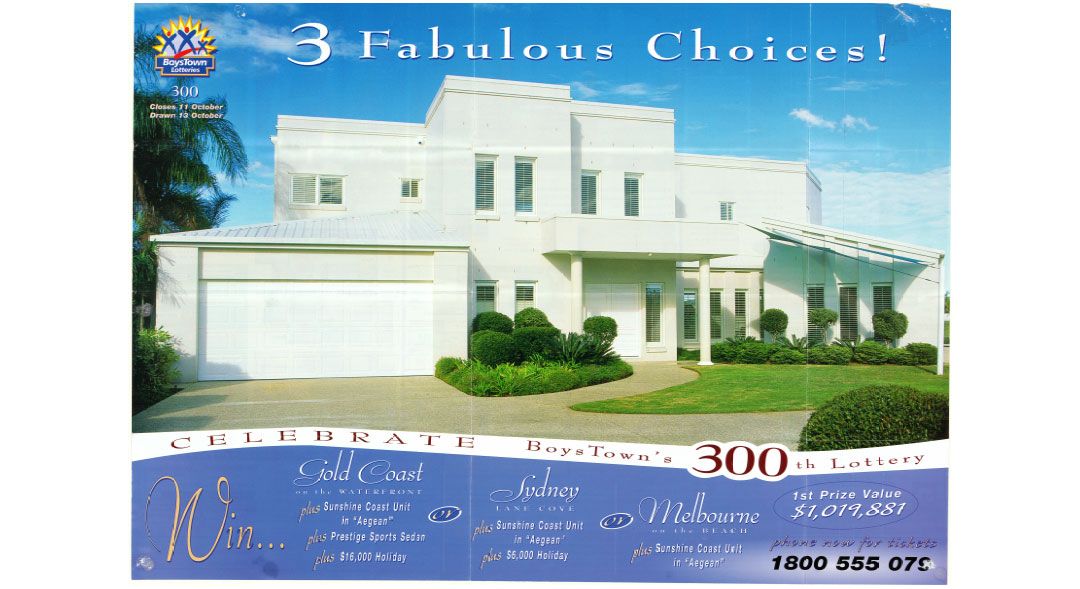 Two-for-one
First Prize in this 2009 Draw included 2 houses.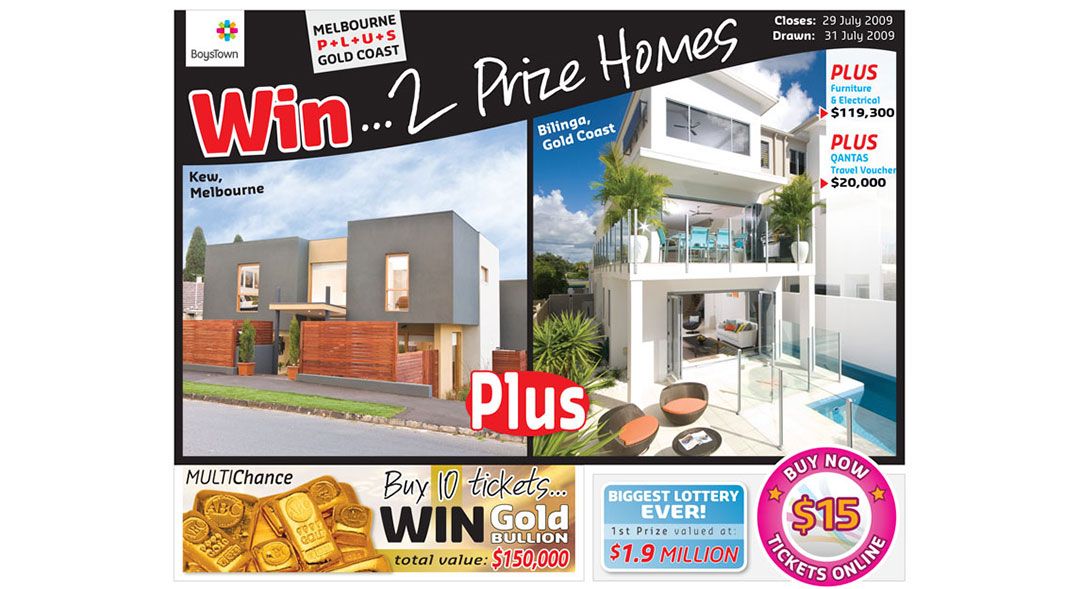 Stunning Sunshine Coast
Ocean views have always been a winner.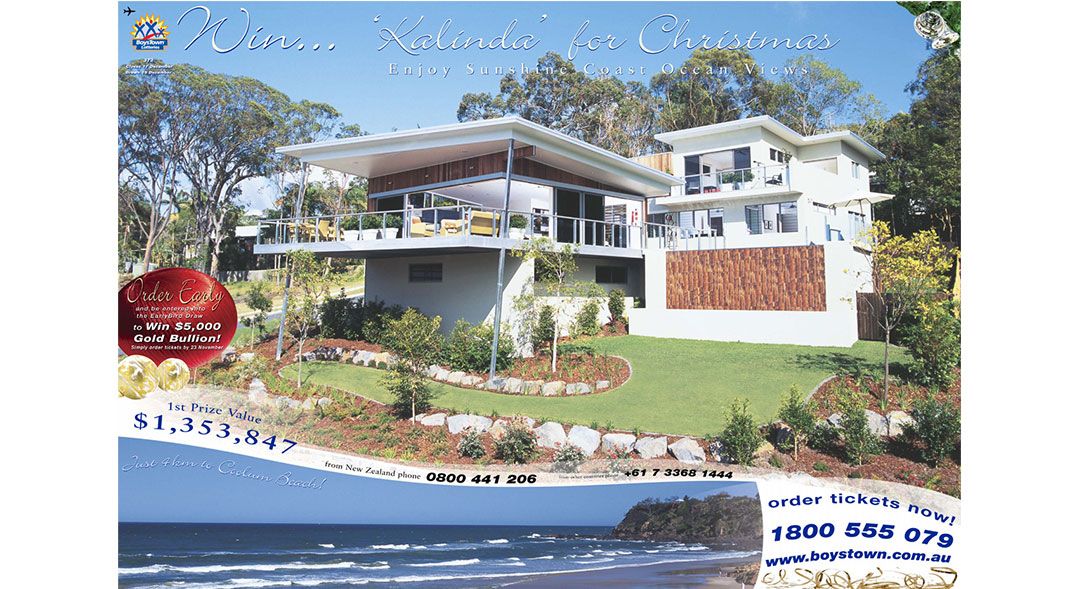 Brochures, brochures, brochures
Before the internet, this was the only way to see photos of the prizes.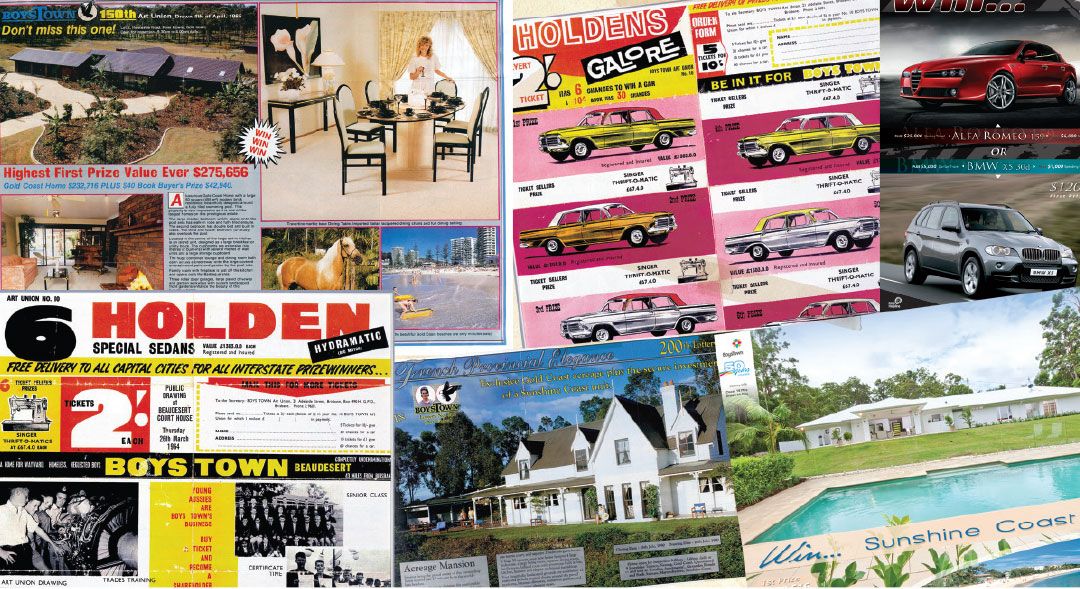 See what an Art Union looks like today
Check out our amazing Prize Draws!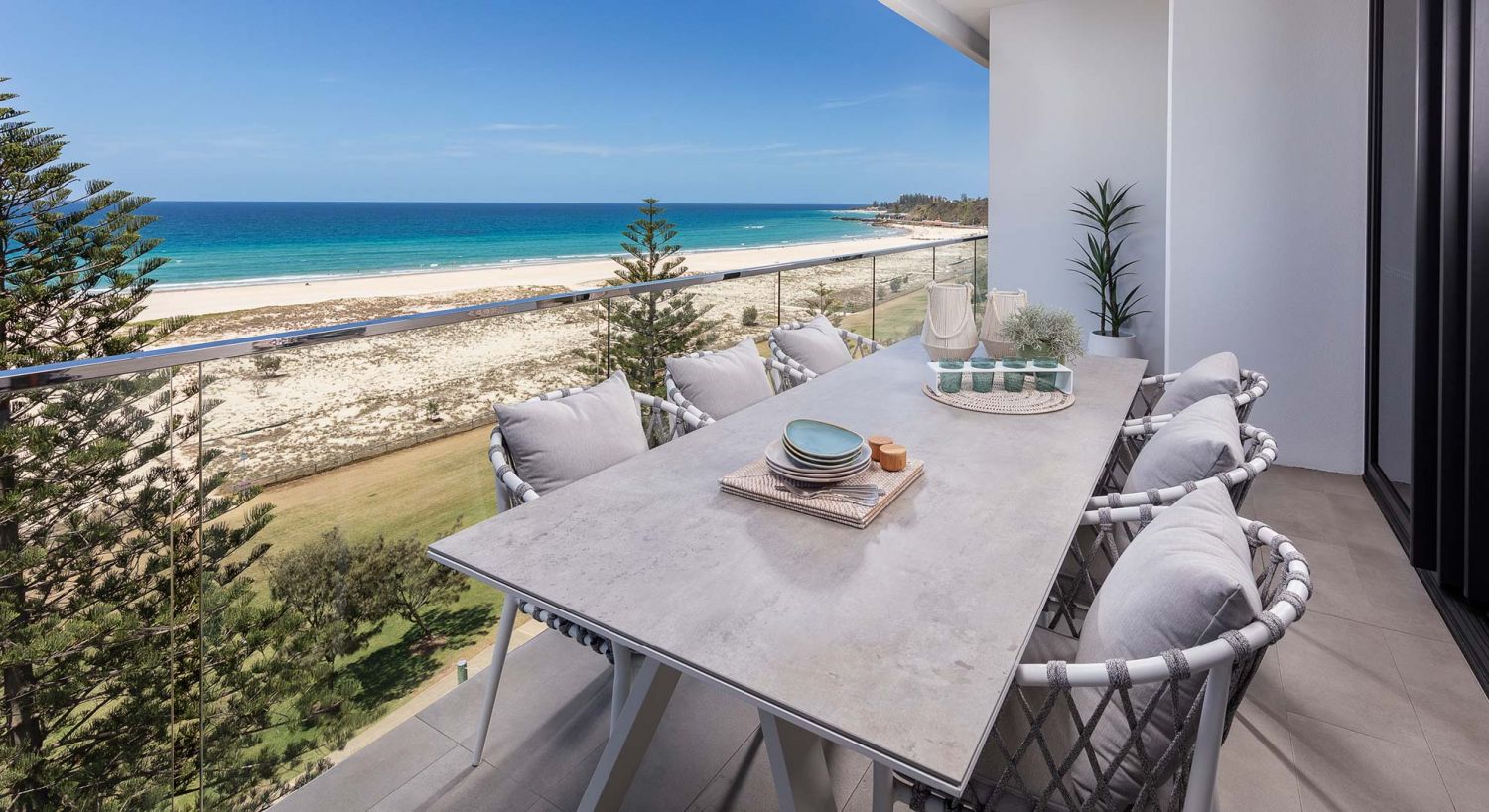 "As a supporter of yourtown for 30 years, I am amazed at the superb work you do for young people. From my own experience, I appreciate only too well that many people just need a hand to stay on their feet and keep going. The support provided by yourtown builds the confidence, focus and determination young people need to deal with their difficulties and succeed in life. I have a special interest in yourtown, and will always support your organisation and help in any other practical way that I can. It is very satisfying to know that together we are helping hundreds of thousands of young people each year."
Gary Byron
yourtown supporter