From Phone Box to Facebook: 30 Years of Kids Helpline
From Phone Box to Facebook: 30 Years of Kids Helpline
By: yourtown
24 Mar 2021
Blog, Kids Helpline
Kids Helpline celebrated its 30th birthday!
March 25th, 2021 was the special day Kids Helpline officially turned 30. And the technology kids have used to contact the service has changed a lot over the years!
Kids Helpline is a service of yourtown. When Kids Helpline launched in 1991, mobile phones were still a decade away from being a household item. The only way to contact us was via landline phone.
On that first day, the staff counsellors took 3,200 calls and by the time the service went national in 1993, more than 1 million calls had been answered.
Let's take a look through our 30-year history of picking up the phone.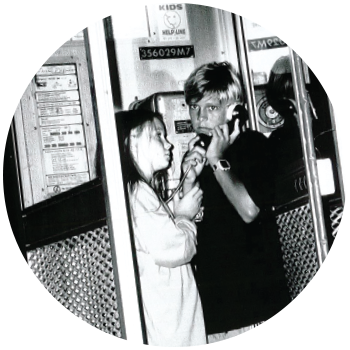 1993
At just 2 years old, the word about Kids Helpline had gotten out to parents, adults and schoolteachers nationally.
Teachers guided troubled students to landlines on school property where kids could talk privately – away from the communal space of the family home.
Other young people were able to access our service at telephone boxes and talk to us free of charge.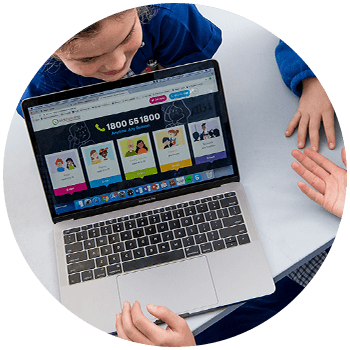 By 1996, the internet was rapidly becoming a normalised presence within Australian homes and so we launched our Kids Helpline website!
Initially, our audience was parents and adults, but it became clear that young people were internet savvy and needed access to age-appropriate information online.
So, in 1999 we launched web-based counselling! Kids Helpline WebChat was truly a world-first – it allowed young people to easily communicate with counsellors online.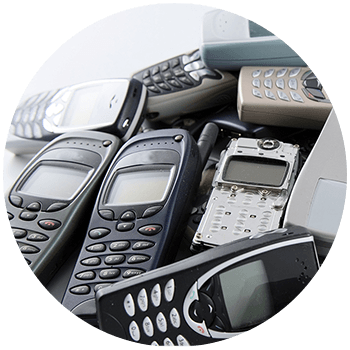 With more parents giving their children mobile phones, mobiles became preferable to landlines and phone boxes. However, mobile calls to 1800 numbers were not free, and Kids Helpline was facing a new challenge to make the service accessible.
Our corporate partner, Optus, set up no-charge mobile calls to Kids Helpline on their plans. It was in 2015, after many years of lobbying federal government and other telcos, that CEO Tracy Adams made Kids Helpline free for every young person in Australia calling by mobile phone!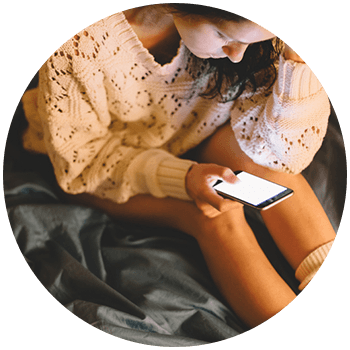 In the early 2000s, Kids Helpline counsellors were among the first to flag the increasing need for education around cyber safety (particularly around the use of mobile phones for sexting amongst teens).
In 2009, we collaborated with the Australian Communications and Media Authority (ACMA) and launched the first cyber safety website in Australia, Cybersmart.
In 2015, Cybersmart was replaced by the ACMA's eSafety Commissioner and we remain partners to this day!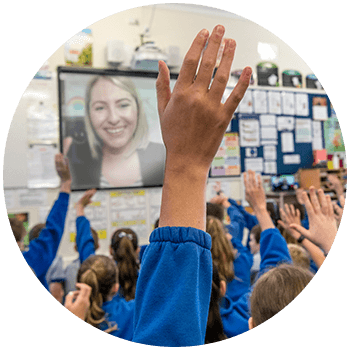 You thought Zoom meetings were a new thing? We launched Kids Helpline @ School in 2011 – a program where Kids Helpline counsellors use video-calling to live-stream right into classrooms across the country.
Through Kids Helpline @ School, we aim to promote help-seeking and raise awareness of our services amongst primary school aged children while also providing education on topics such as online safety, bullying and other areas of wellbeing.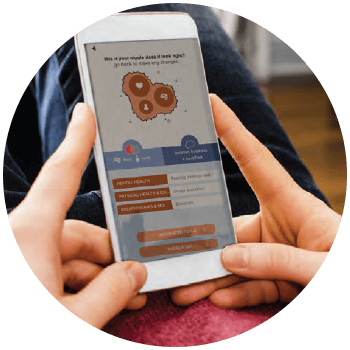 Apps are where it's at these days! In 2019, Kids Helpline launched their first ever app – niggle.
The Kids Helpline niggle app helps users track their wellbeing and get personalised information, videos, podcasts, quizzes and tips to help tame their niggles!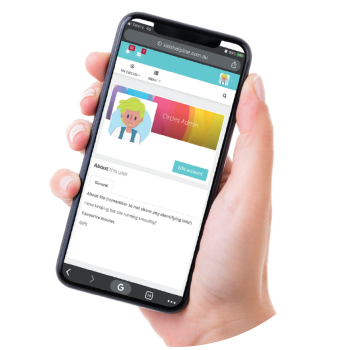 Kids Helpline developed the world first platform, My Circle, a purpose-built platform where young people can chat in safe, private chat rooms facilitated by Kids Helpline counsellors.
Proudly supported by Kids Helpline's Principal Corporate Partner, Bupa Health Foundation, it's like Facebook, but safer, more private and exclusively for young people to support one another.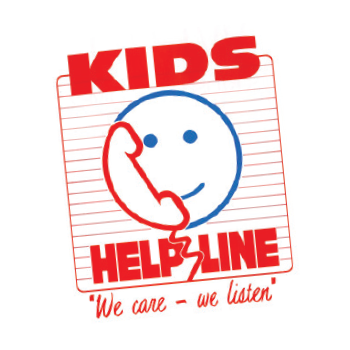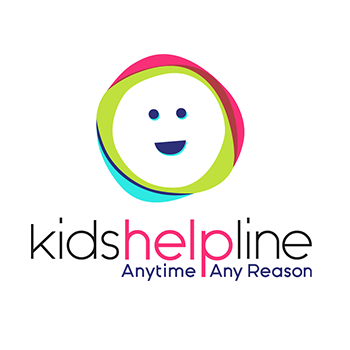 Kids Helpline has come a long way in the last 30 years but we still have a long way yet to go!
Kids Helpline already has a new bricks-and-mortar counselling centre in Sydney's western suburbs that will help support the growth we are experiencing, year-in, year-out.
In the digital space, we continue to transform our strategies to improve efficiencies for our counsellors and dissemination of information to young people.
It is the goal of every member of every team at Kids Helpline to continue looking forward and listening to our young clients.
"When you work with young people, you can't afford to be stagnate," says CEO Tracy Adams.
"We don't need to be relevant to us, we need to be relevant to them."
In 30 years, Kids Helpline has undergone many changes and evolutions with the times, but its core mission has remained the same – to provide 24/7 support for young people across Australia.
We couldn't do it without your support
Kids Helpline is Australia's only free and private 24/7 phone and online counselling service for young people aged 5 to 25.
A service of yourtown, Kids Helpline gives children and young people choices, support and someone to listen.
It is because of our supporters that when a young person reaches out for help, we're able to listen.
By donating or buying a ticket in our Prize Home Draws, you help Kids Helpline to make sure those calls for help don't go unanswered. It's a great chance to win and provide young people with vital services.
About yourtown...
We're a community funded organisation that tackles issues like youth unemployment and mental health, and takes on issues like domestic and family violence.
LEARN MORE
Stay in touch
Show your support and get the latest news and updates on our yourtown Australia Facebook page.

LIKE US ON FACEBOOK