The Refuge was there when Karen had nowhere else to go
The Refuge was there when Karen had nowhere else to go
By: yourtown
14 Aug 2018
Kids Helpline, Parentline, Family & Community Services, yourtown Organisation News
The sad reality is one in four children are exposed to domestic and family violence in Australia.
Each year, our Domestic and Family Violence Service provides secure, short-term accommodation and intensive support for around 70 families escaping violence in the home.
Families like Karen's.
Karen's husband became abusive soon after the birth of their first child. This only escalated throughout their relationship.
She was physically assaulted and beaten. With five kids aged three to 13, it was difficult to seek help as her husband isolated her from friends and controlled their finances.
Leaving home meant no money or a place to live for her and her five kids.
Domestic or family violence against women is the single largest driver of homelessness for women in Australia.
After years of herself and her children being abused, Karen made the courageous decision to seek help.
She escaped to our Domestic and Family Violence Service and stayed for 12 weeks.
There, they finally felt safe.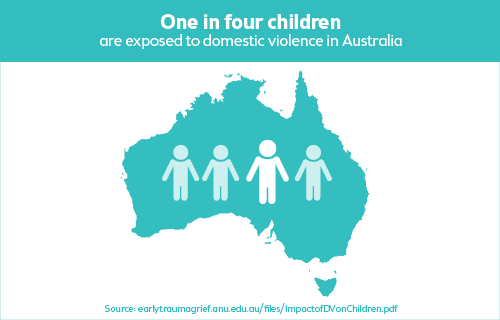 They were not only given accommodation, but also received specialised face-to-face counselling and 24/7 access to Kids Helpline.
Karen was given support with things like school enrolment, managing finances, physical and mental health and legal advice.
When their time at the Service was over, Karen and her children had reduced fear and anxiety.
"When I came to the Refuge, I still kept hearing my husband yelling at me and I couldn't sleep. We were all scared he would find us."
Now, Karen and her family feel like part of an extended family. They're sleeping better and the nightmares have stopped.
When families feel like their world is over, our Domestic and Family Violence Service can give them hope of a life without violence.
When you buy a ticket in our Prize Draws, you're helping to support families like Karen's.
Just $15 could mean a new life for you and a new life for others too.
Our Domestic and Family Violence Service offers supported emergency accommodation for up to 12 weeks. If you need help to escape Domestic and Family Violence, contact DV Connect on 1800 811 811 or 1800 RESPECT on 1800 737 732.
About yourtown...
We're a community funded organisation that tackles issues like youth unemployment and mental health, and take on issues like family and domestic violence.
LEARN MORE
Stay in touch
Show your support and get the latest news and updates on our yourtown Australia Facebook page.

LIKE US ON FACEBOOK