Three Days On The Gold Coast
Three Days On The Gold Coast
By: yourtown
25 Oct 2021
Blog, Prize Draws, Prize Homes
Over the years we've offered our fair share of Prize Homes in the Sunshine State.
Queensland's warm weather, clear skies and jaw-dropping scenery make it the definition of paradise!
Our current Prize Home is in Miami Beach - one of the best destinations on the Gold Coast - where there are so many great things to do and see.
We've asked some of the locals how you could kick-start your new life in three days.
Day 1
The Gold Coast is best known for world-class beaches and amazing coffee, so why not start your day with both!
Only a hop, skip and a jump from your new home is one of the Gold Coast's best-kept secrets: The Paddock Bakery! This café is the city's best and most awarded, where many locals will vouch for their delicious coffee and scrumptious breakfast.
Once you've had your foodie fill, soak up the sun and take on the surf at Burleigh Beach! It's just a 2-minute walk from the Paddock Bakery or a 5-minute drive from your home.
Wrap the day up with a night of music, street food and charming atmosphere at Miami Marketta.
A 15-minute walk from home, it's open every Wednesday, Friday and Saturday. This outdoor experience features food from all over the world and live music from local artists.
Day 2
Start the morning like you're on a holiday with a freshly cooked breakfast and a dip at Miami Beach (literally across the road!)
Prefer to keep dry? An hour of driving will get you to Mt Tambourine for fun hikes, spectacular views, tourist attractions and the famous Gallery Walk.
The evening will take you to Mowbray Park, well-known for stunning views around sunrise and sunset.
You could even try the nearby rockpools for your hand at fishing and overlook stunning sunsets at the same time – you never know what you'll catch for dinner!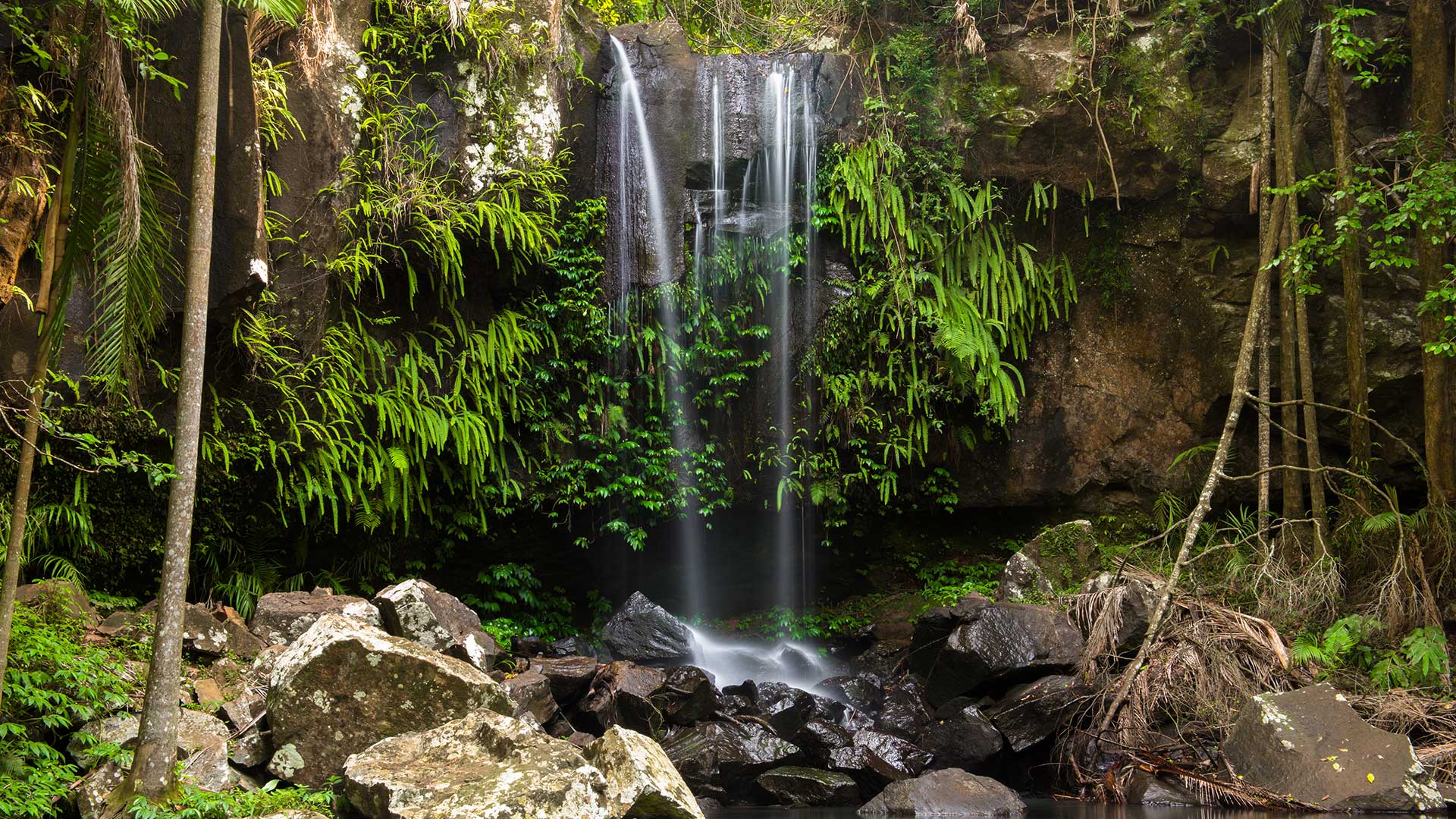 Day 3
Visiting the Village Markets calls for an early start on a Sunday. Coming alive between 8:30am–1pm, this pop-up market features delicious foods, artisan jewellery and boutique fashion.
Test your wildlife skills and channel your inner Steve Irwin at the Currumbin Wildlife Sanctuary. Spend the afternoon discovering the local animals and nature that can only be found in sunny tropical Queensland!
After a busy three days, it's time to go home and enjoy luxury resort-style living.
Cook up a dinner on your outdoor BBQ and bask in your panoramic waterfront views – this is the life!
This could be your slice of heaven…
Buying a ticket in our Prize Home Draws is a win for you and a win for the young people we help across Australia.
You've got to be in it to win it! Don't miss out on your chance at this $3.88 Million Prize Home Draw.
Get your tickets before it's too late.
We acknowledge and pay respects to the people of the Yugambeh language region of the Gold Coast who are the traditional owners of the land, and pay our respect to their elders past and present. We also acknowledge the many Aboriginal people from other regions as well as Torres Strait and South Sea Islander people who now live in the local area and have made important contributions to the community.
About yourtown...
We're a community funded organisation that tackles issues like youth unemployment and mental health, and takes on issues like domestic and family violence.
LEARN MORE
Stay in touch
Show your support and get the latest news and updates on our yourtown Australia Facebook page.

LIKE US ON FACEBOOK