This is what will happen when you live in Tamborine Mountain…
This is what will happen when you live in Tamborine Mountain…
By: yourtown
27 Sep 2017
Blog, yourtown Organisation News, Prize Homes, Prize Draws
Perhaps you're struggling to choose between moving to the Gold Coast Hinterland OR enjoying the benefits of living in our classic character home in inner Sydney's Rozelle...
Well we're about to give you seven reasons that will have you planning for that mountain-change!
1. Explore the wilderness
The options are endless for exploring the wilderness on Tamborine Mountain. Living in the Gold Coast Hinterland means you're surrounded by flora and fauna wherever you go. You could see the Glow Worm Caves one day and get familiar with flowers at the Botanic Gardens the next!
2. Live like a millionaire
So you've won the luxury home, but what about the $500K gold bullion?! Your new home already includes all the bells and whistles, so you don't have to worry about that when thinking about what to spend your riches on. While you're pondering your fortunes, keep cosy next to the fireplace, or invite some mates over for campfire toasted marshmallows with a view.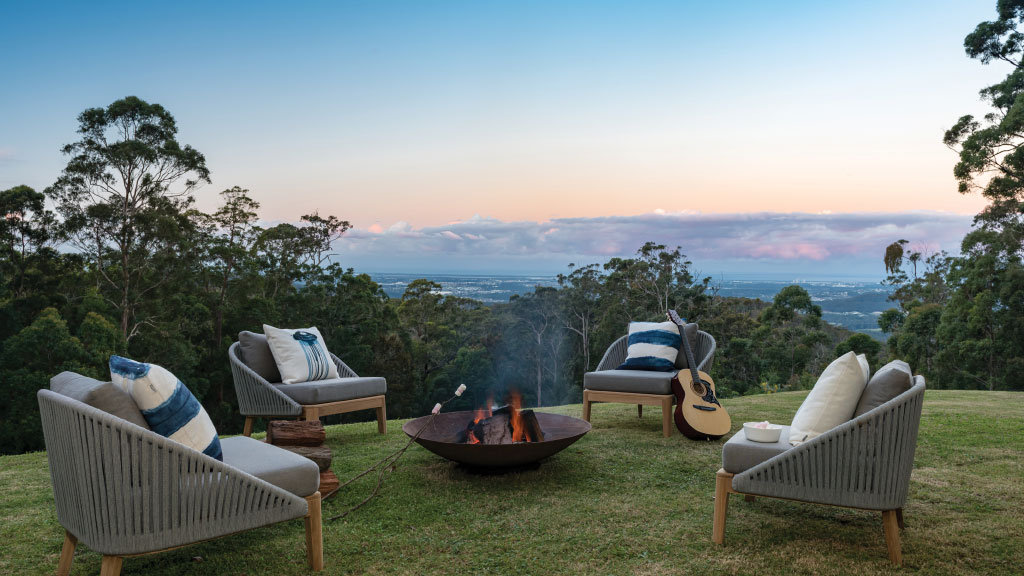 3. Walk above the treetops
If you're scared of heights, look away now – because the Tamborine Skywalk lives up to its name! Explore the rainforest canopies up close from the walk which sits 40 metres up at its highest point. After your 45 minute stroll, stop off at the Birdwing Café for some light food, cakes and coffee.
4. Escape to the waterfalls
Take your pick of Tamborine's most beautiful waterfalls. With walking tracks and trails that cater to all mobilities, you're sure to find your place. Go for a morning walk near the breathtaking falls or hike down a trail for a swim in the fresh rock pools at Cedar Creek Falls.
5. Sample handmade cheeses
Cheese lovers get ready to find the shop of your dreams! The Witches Chase Cheese Company is described as a 'must see' (and taste) tourist destination for mountain-top visitors. We're already dreaming of working our way through the menu…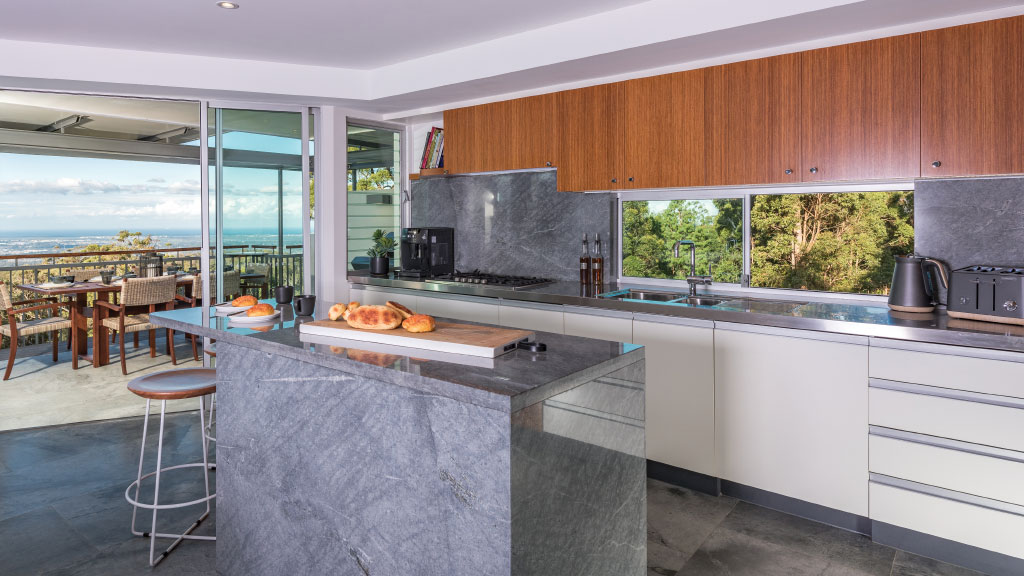 6. Get lost through Gallery Walk
Gallery Walk is home to over 60 shops, including arts, crafts, gifts, and galleries. When you get tired of shopping, take a seat at one of the eateries and enjoy a cuppa and some culinary delights. These quaint shops won't fail to entertain you, so make a day of it - you never know what collectibles you might find!
7. Go on the ultimate adventure
High ropes, horse riding, fossicking for thundereggs, mini golf, laser skirmish, ziplining… if it's adventure you want, it will be adventure you get at ThunderBird Park. Whether you're a little kid or a big kid, there's something to keep all ages entertained and coming back again and again and again!

Decided you're moving to Tamborine Mountain? Time is running out!
Get your tickets now for Draw 470 and make sure you tune in to our Facebook Live Draw on 6 October to find out if you're our next lucky winner.
About yourtown...
We're a community funded organisation that's taking on the challenges young people face including Mental Health, Unemployment, Family and Domestic Violence.
LEARN MORE
Stay in touch
Show your support and get the latest news and updates on our yourtown Australia Facebook page.

LIKE US ON FACEBOOK