"Without Kids Helpline I wouldn't be here."
"Without Kids Helpline I wouldn't be here."
By: yourtown
05 Sep 2019
Kids Helpline, Young People Services, yourtown Organisation News
On World Suicide Prevention Day, you can help us to prevent suicide by young people.
Please note this blog discusses lived experience of suicide.
Suicide is the leading cause of death among young people aged 12-25 years. Tuesday 10 September is a day to look at how we can all play a part in preventing suicide by young people.
People just like Molly.
Molly's Story
With a racing heart, 13-year-old Molly called Kids Helpline. For a moment she considered hanging up, but then a gentle voice greeted her.
Molly found herself speaking words she'd never dared utter to anyone:
"I'm sorry, but I think I'm going to kill myself."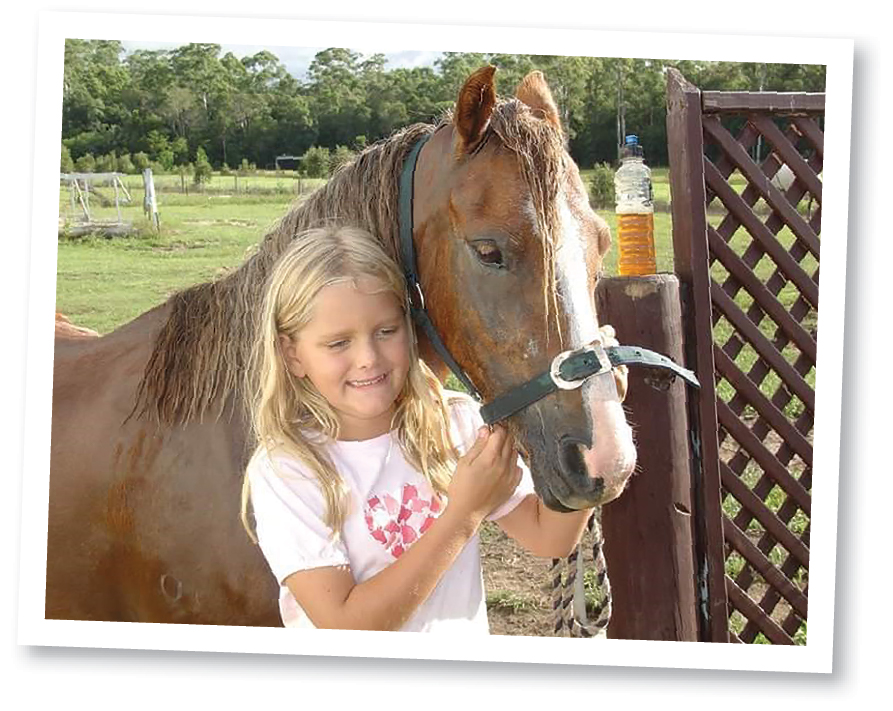 Molly loved horses as a child, but having positive experiences didn't stop her depression from growing.
"The feeling that I wanted to harm myself, that I wanted to kill myself, I don't know when it first hit me. It wasn't sudden, it just slowly took over," Molly told us.
"I didn't have many friends at school, my mum had been sick, and I was upset with how I looked and who I was. I was anxious and deeply depressed, but I didn't tell anyone—not my mum, not my brothers, not my friends. They knew I was unhappy, but they couldn't have known I wanted to die."
Thankfully, a school counsellor noticed that Molly was struggling. She gave her our Kids Helpline number, and suggested she could give us a call.
And thank goodness, that's exactly what Molly did.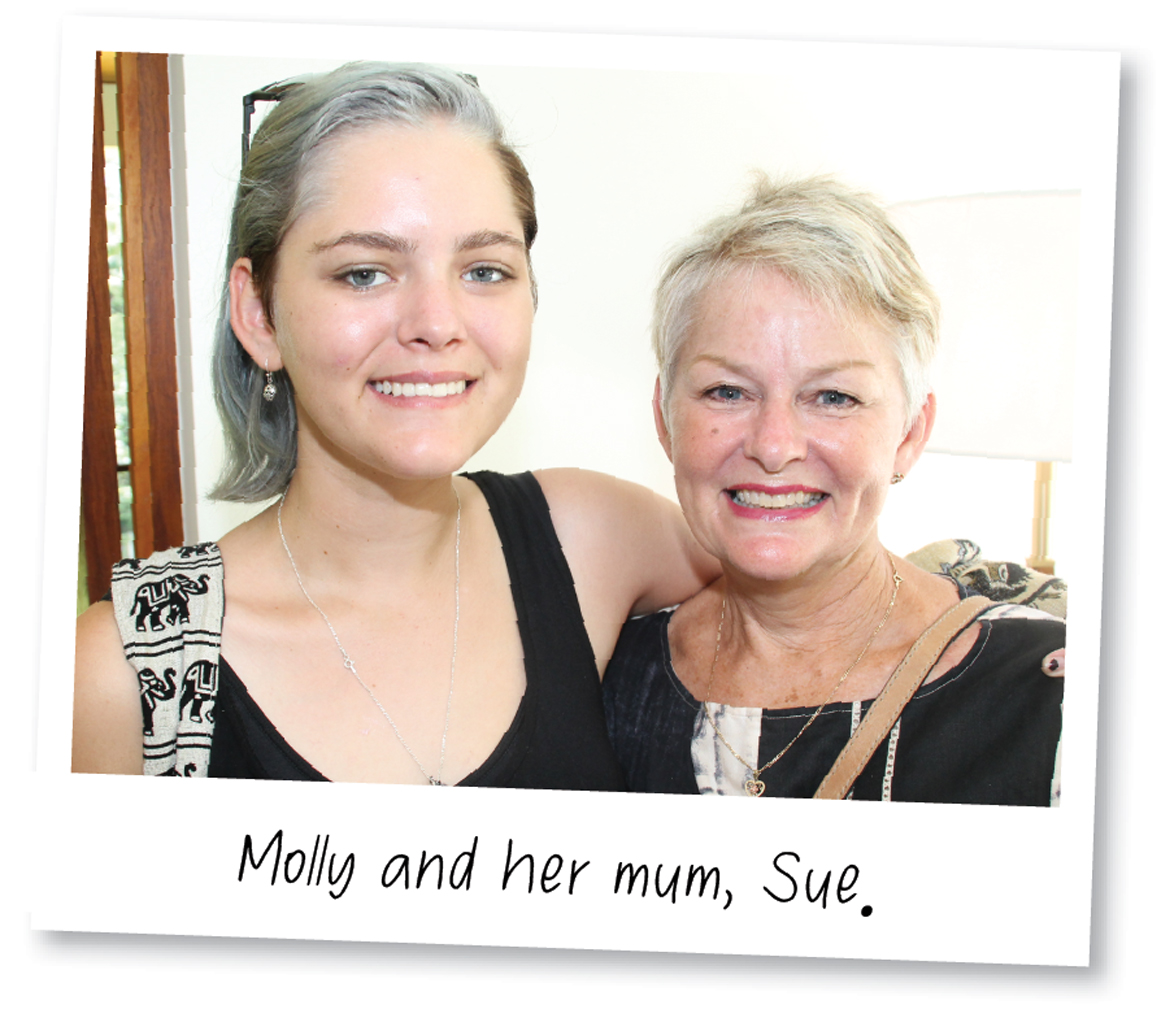 "The counsellors at Kids Helpline have saved my daughter's life many times. Words cannot express how grateful I am to Kids Helpline for keeping my daughter safe."
- Molly's mum, Sue
"The day I called I think would have been my last one on Earth if they had been too busy with other callers to pick up the phone. I was petrified, and I didn't think I'd say anything. But the counsellor was so kind I instantly relaxed and I told her absolutely everything," Molly said.
"I thought the counsellor would be shocked, maybe even cross with me. But she wasn't any of those things. She was calm. She was gentle, and she never judged me or told me I was wrong to feel the way I felt.
"What she did do was to help me think rationally about my situation. She got me thinking and talking about my life at home, and the positives in my life. She taught me breathing exercises and relaxation techniques to help calm my mind when things felt out of control. We spoke for at least 45 minutes, and when we said goodbye, I was feeling so much better.
"I continued to struggle with depression, anxiety and suicidal thoughts throughout my teens. But whenever I hit rock bottom, Kids Helpline has always been there for me. And there is no question the service has saved my life many times."
Suicide and young people in Australia
Suicide is one of the top reasons children and young people contact Kids Helpline, with contacts on this issue increasing by 22% between 2012-2017.
Our 2017 Insights report on suicide by young people showed that...
• About one in six (10,636 or 16%) counselling contacts to Kids Helpline involved a child or young person aged 5-25 seeking help for suicide concerns.
• The vast majority (79%) of these contacts were about the child or young person's own suicidal thoughts or fears.
• One in eight (12%) was about concern for another person's suicidal thoughts or feelings.
• Just under one in 10 (6%) concerned the child or young person's immediate intention to suicide or their attempt at suicide at the time of contact.
• Twenty-seven percent (27%) were from children and young people aged 14 years or under.
Too many cries for help go unanswered
Right now, 50 percent of children like Molly who contact us in desperation don't get through.
With around 284,000 contacts from children and young people turning to us every year, that's 136,800 contacts whose cries for help are answered not by a trained counsellor, but with a hold message.
Every ticket you buy in our Prize Home Draws means another young person gets the help they need.
Buying a ticket in our Prize Home Draws not only gives you a chance to become an overnight millionaire - you're also helping to create brighter futures for young people in Australia.
Your Prize Home tickets help provide support for young people in need, ensuring our Kids Helpline team are able to answer every child's cry for help first time, every time.
About yourtown...
We're a community funded organisation that tackles issues like youth unemployment and mental health, and takes on issues like domestic and family violence.
LEARN MORE
Stay in touch
Show your support and get the latest news and updates on our yourtown Australia Facebook page.

LIKE US ON FACEBOOK