Jemma was 16, pregnant, and homeless
Jemma was 16, pregnant, and homeless
By: yourtown
13 Oct 2020
Case Studies, Blog
"At San Miguel I have managed to go from the worst place I have ever been to the best!"
Did you know that yourtown runs a child-centred family residential service providing support to vulnerable young parents and their children?
At San Miguel we provide not just temporary accommodation for parents and children, but also counselling and guidance to help families tackle the issues creating homelessness.
Families just like Jemma and her baby son, Bailey.
Jemma's Story
Hi, my name is Jemma. My time at San Miguel has been a big step. Or as I say - a leap of faith!
Life before San Miguel was not great. I was pregnant and homeless - moving every few days to new places.
San Miguel offers a supportive, positive place for young families like mine.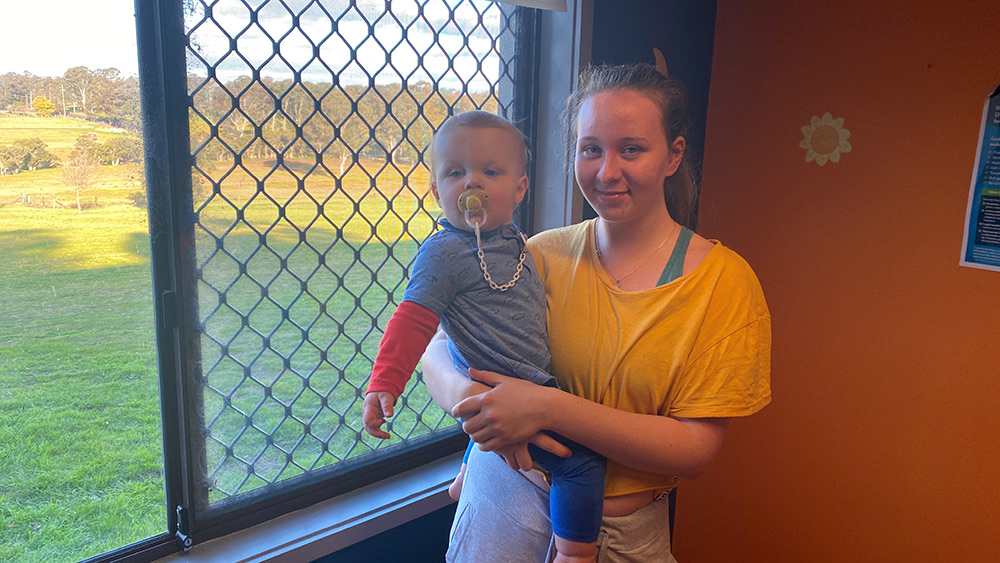 San Miguel residents Jemma (17) and her son Bailey (1). Names have been changed for privacy reasons.
I enjoy the positive attitude every staff member has. We joke and really get along. They all have a different sense of humour. It's nice to know that the staff are all there for me, as it does get lonely. 
They teach us how to have hope, to be brave, and that even on our worst days we can get through anything life throws at us.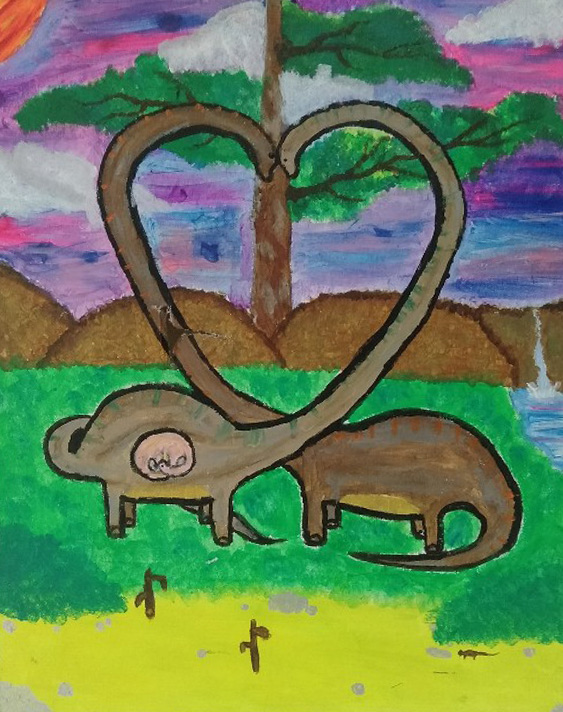 Jemma's beautiful painting at San Miguel.
If I didn't have the support from San Miguel staff I would not have got this far! I would still be struggling – a lot!
I feel like the strong independent woman I was before.
I can now see a bright future for me and Bailey.
I have so many dreams and goals to achieve! I want to get a job in childcare, so I am working toward my Certificate II in Children's Services. In the meantime, I'm trying to complete year 10 at TAFE, find childcare for Bailey, and get my Learner's Permit.
I hope every family that comes here can do their best to get through their struggles as we have.
"San Miguel is great! I have managed to go from the worst place I have ever been to the best! We have really learnt a lot and we are so thankful!"
- Jemma
Jemma is not letting the challenges of her past stop her from reaching her goals, and with the support from our San Miguel team, and wonderful supporters like you, she is well on her way to achieving them.
Our San Miguel team have been working tirelessly throughout this pandemic to provide young parents with the skills they need to enhance the safety and wellbeing of their children and improve their own life prospects. However, they cannot do this alone. San Miguel relies on the generosity of our community to keep its doors open.
Your donations and tickets in our Prize Home Draws means another young person gets the help they need.
It is because of our supporters that when a young person, like Jemma, reaches out for help, we're there for them.
About yourtown...
We're a community funded organisation that tackles issues like youth unemployment and mental health, and takes on issues like domestic and family violence.
LEARN MORE
Stay in touch
Show your support and get the latest news and updates on our yourtown Australia Facebook page.

LIKE US ON FACEBOOK