Let's Start With A Plan
We start by listening to you. Then we help you:
Set goals
Develop a practical plan to get you the right skills
Overcome other challenges that might be affecting you
Get you the job that's best for you
You have the ability to make your future brighter.
We do all we can to help you get there.
Training And Work Experience
Having the right skills or a wide variety of skills can increase your employment options and give you more life choices.
Training and learning is different for everyone. So, let's assess your skills - where you are now and what you'd like to do.
Then we'll develop a practical plan to get you the right skills and job.
We can help with both formal qualifications and more general training:
Community-based training in industries and skills areas where there are local employers who have job opportunities
Literacy and numeracy skills
Workplace preparation skills
Certificate courses
On-the-job paid work experience
Personal development and practical life skills
Getting That Job
We'll help you with your resume, job applications and preparation for interviews.
We'll even help you approach employers and make sure you have the work clothing, tools and other essential items for starting a new job.
After you begin your position, we'll stay in contact and offer you advice and mentoring until you are really comfortable in your new job.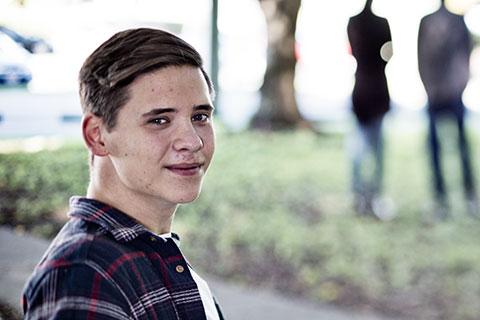 Get started today!
Drop in and see us, or give us a call
Find your nearest job training or employment service below...
Find your nearest yourtown site.
"The best thing about this job is I'm learning a variety of trades, the staff give you heaps of help, and I've improved my people skills. yourtown has helped me be a better person."
Brendan