"I thought the counsellor would be shocked."
Please note this story discusses suicide.
When 13-year-old Molly called Kids Helpline, she found herself speaking words she'd never dared utter to anyone.
Molly said, "I'm sorry, but I think I'm going to kill myself."
Molly's story
"The feeling that I wanted to harm myself, that I wanted to kill myself, I don't know when it first hit me. It wasn't sudden, it just slowly took over. Over time, the reasons to go on just seemed to disappear, one by one," Molly told us.
"I didn't have many friends at school, my mum had been sick, and I was upset with how I looked and who I was. I was anxious and deeply depressed, but I didn't tell anyone—not my mum, not my brothers, not my friends. They knew I was unhappy, but they couldn't have known I wanted to die."
Thankfully, a school counsellor noticed that Molly was struggling. She gave her our Kids Helpline number, and suggested she could give us a call.
And thank goodness, that's exactly what Molly did.
"The day I called I think would have been my last one on Earth if they had been too busy with other callers to pick up the phone. I was petrified, and I didn't think I'd say anything. But the counsellor was so kind I instantly relaxed and I told her absolutely everything," Molly said.
"I said that I wanted to kill myself, and that I couldn't think of a single reason why I should stick around any longer.
"I thought the counsellor would be shocked, maybe even cross with me. But she wasn't any of those things. She was calm. She was gentle, and she never judged me or told me I was wrong to feel the way I felt.
"What she did do was to help me think rationally about my situation. She got me thinking and talking about my life at home, and the positives in my life. She taught me breathing exercises and relaxation techniques to help calm my mind when things felt out of control. We spoke for at least 45 minutes, and when we said goodbye, I was feeling so much better.
"I continued to struggle with depression, anxiety and suicidal thoughts throughout my teens.
"But whenever I hit rock bottom, Kids Helpline has always been there for me. And there is no question the service has saved my life many times."
Too many cries for help go unanswered
Right now, 50 percent of children like Molly who contact us in desperation don't get through.
With around 284,000 contacts from children and young people turning to us every year, that's 136,800 contacts, some as young as five, whose cries for help are answered not by a trained counsellor, but with a hold message.
These children include some of the most vulnerable children and young people in Australia.
They are the victims of abuse, who are scared to go home. They are the grief stricken, who are struggling to come to terms with loss. They are the bullied, who can't face another day of cruelty. And they are kids like Molly who have simply run out of reasons to go on in the face of unrelenting pain.
Can you help?
It's desperately important that our Kids Helpline team are able to answer every child's cry for help first time, every time. But we can't do that without more resources.
Please donate today so we can employ more counsellors and answer more calls for help.
DONATE NOW
GIVE WITH GIVVY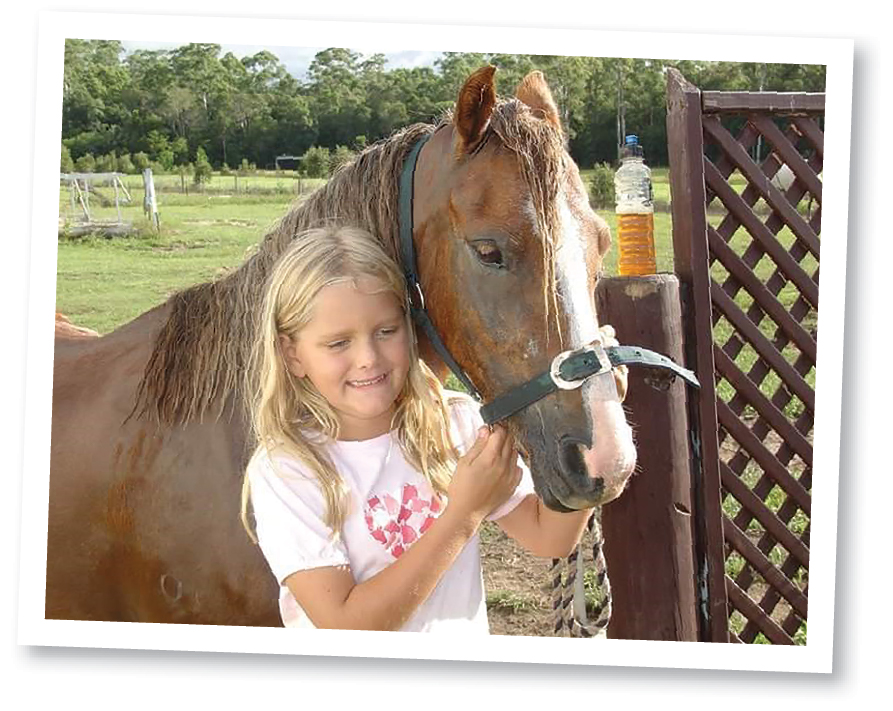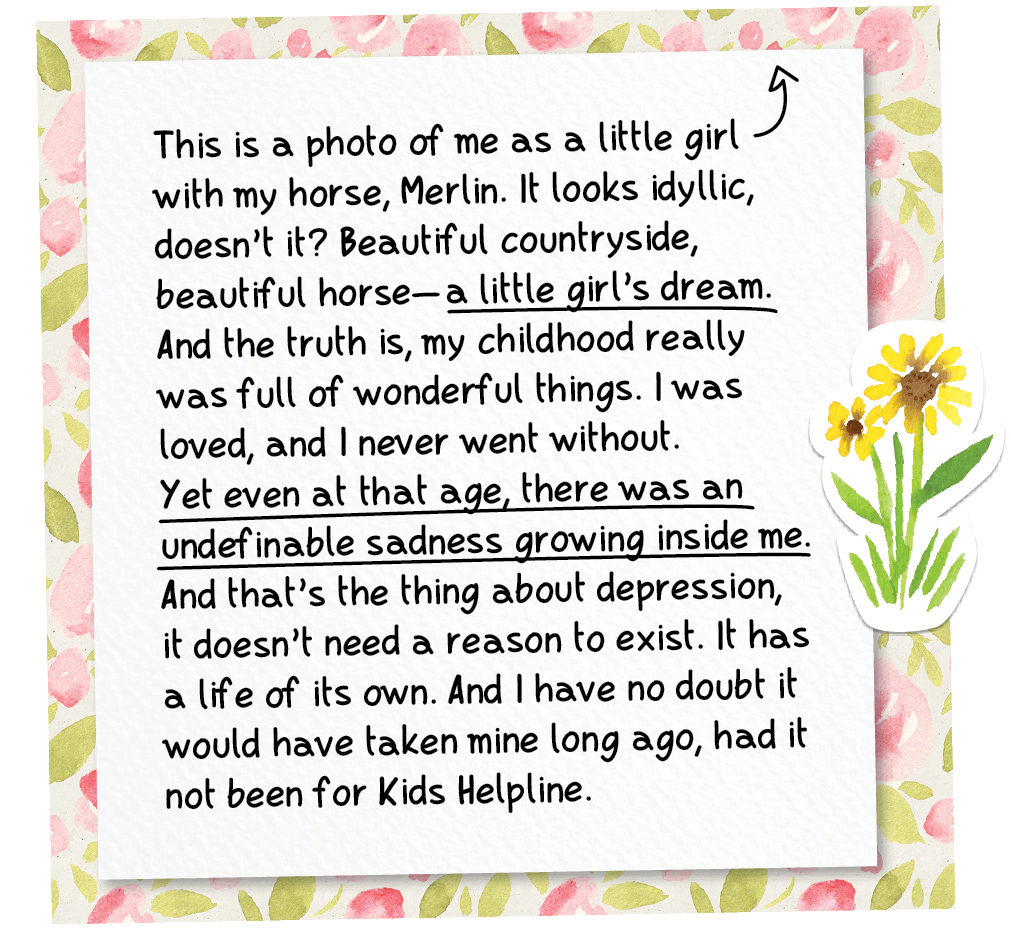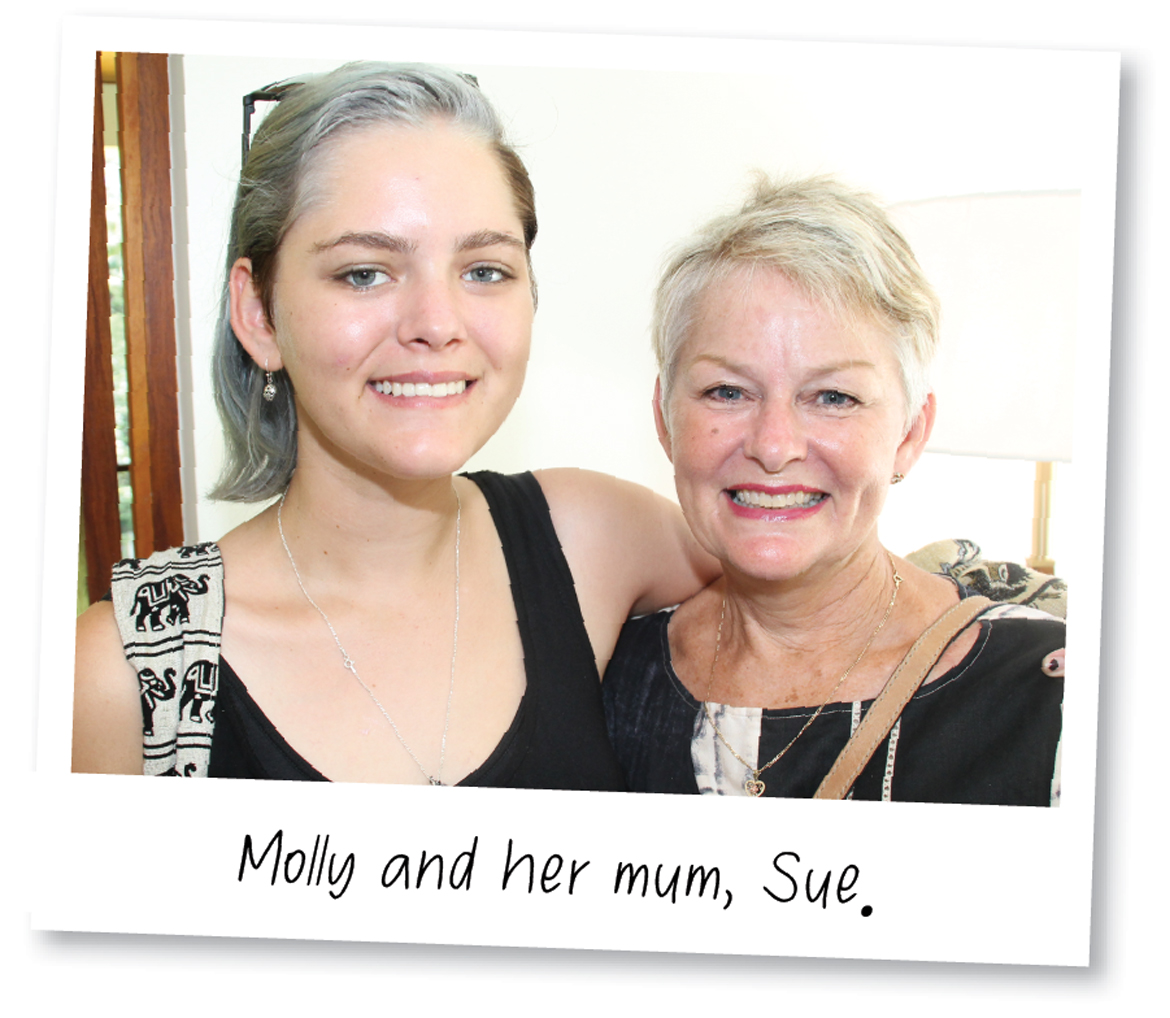 "The counsellors at Kids Helpline have saved my daughter's life many times. Words cannot express how grateful I am to Kids Helpline for keeping my daughter safe."
- Molly's mum, Sue