A new strategy to combat long-term youth unemployment
A new strategy to combat long-term youth unemployment
By: yourtown
09 Aug 2018
Young People Services, yourtown Organisation News
We recently celebrated the launch of our new your job your way program investing $1.26 million into the 24 month pilot in two of Australia's top hot spots for long-term youth unemployment.
One of the solutions to ending long-term youth unemployment lies in intensive support for unemployed young people aged 15-21.
"Operating from yourtown's jobactive sites in Caboolture, Queensland and Elizabeth, South Australia, your job your way will complement the Federal Government's jobactive service by bridging the gap to the extra support long-term unemployed young people need," Tracy Adams, yourtown CEO said.
Our more than 15 years' experience as a youth employment specialist and new research was used to develop your job your way.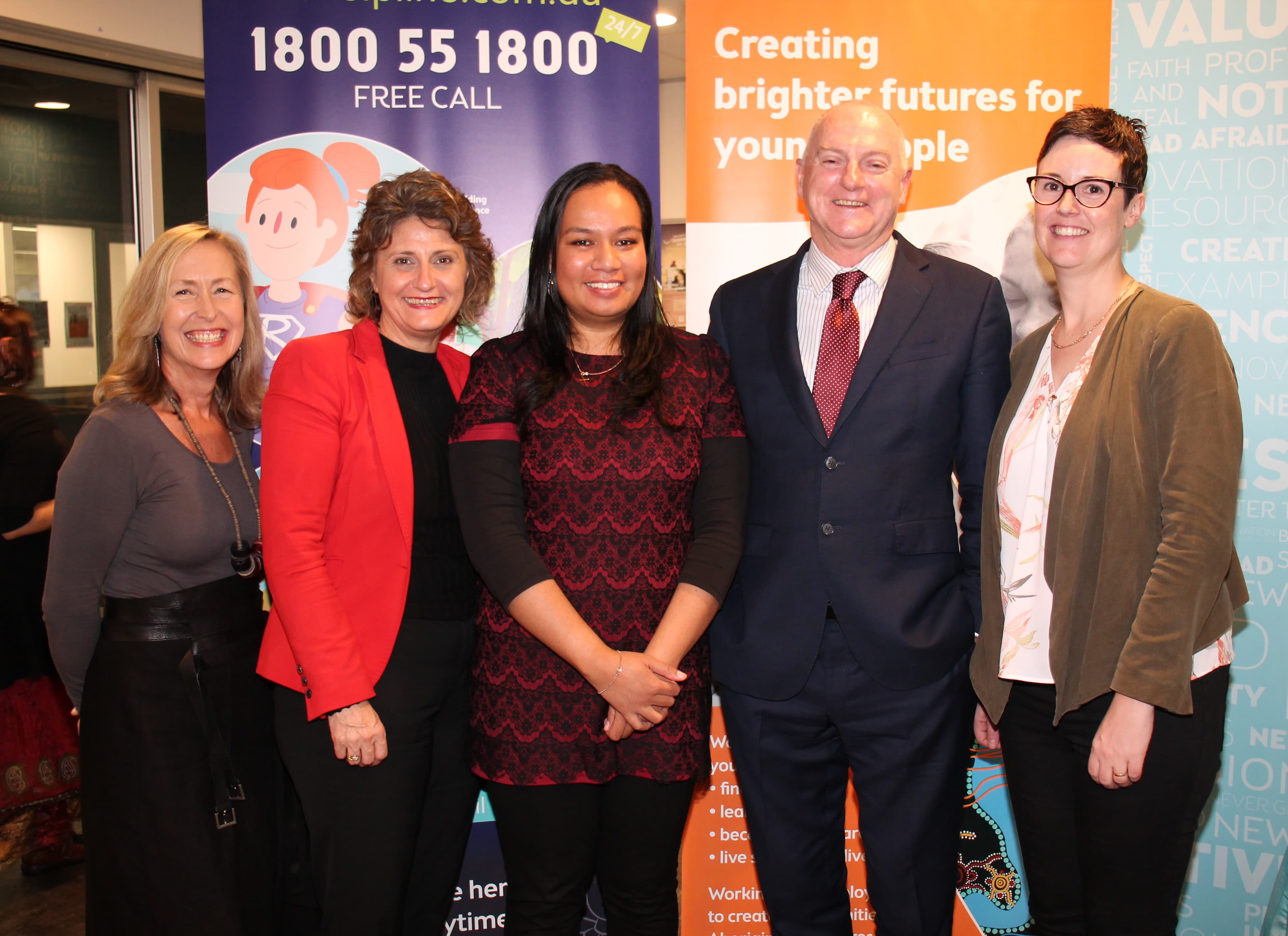 Above (L-R): Anne Bourke, Tracy Adams, Salote Scharr, Brendan Bourke & Dr Abigail Powell (from the Centre for Social Impact)
When a young person has been unemployed for over a year, they can face many challenges and be at risk of social exclusion and permanent detachment from the workforce.
The extra support that this program offers comes from a commitment of collaboration, both with the young person and local employers, led by our dual support team of a qualified social worker or psychologist and an employment mentor.
We work with the young person to identify personal and practical needs.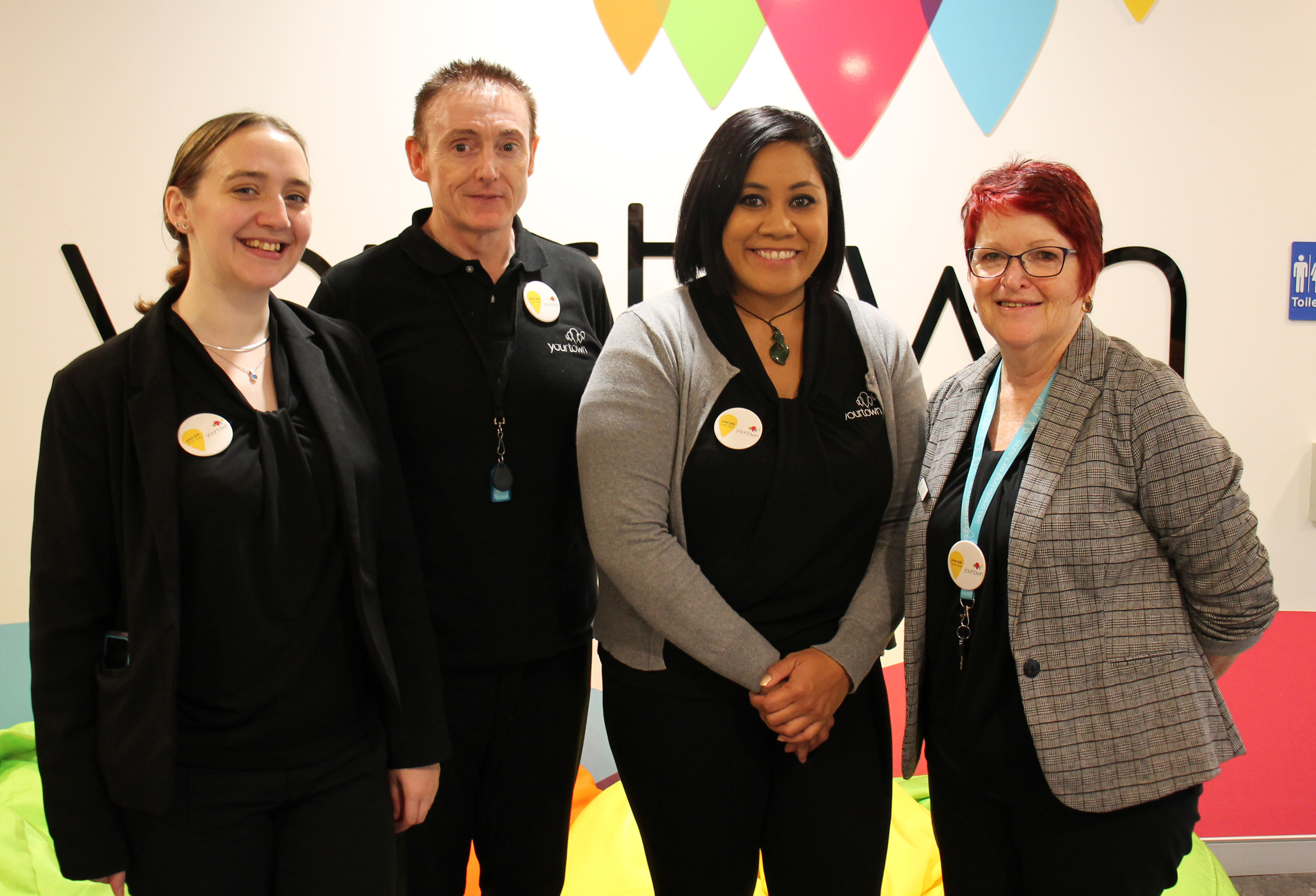 Above: Our new your job your way team! L-R: Aislinn Whittenbury, Patrick Sketchley, Filo Salelesi & Di Mayo.
This can include building their self-confidence and self-esteem and offering counselling for mental health or drug and alcohol substance abuse.
your job your way also offers pre-employment training to meet employer needs like drivers' licenses and tickets, skills certificates, and interview and resume preparation.
yourtown will work with local employers to understand what staff they need – this ensures that we're able to train and support young people to match these needs.
Moreton Bay North's youth unemployment rate is 18.7%, showing the largest increase in youth unemployment in Queensland over the past year. At 18.4%, North Adelaide has South Australia's highest youth unemployment rate.
Tracy Adams explains that not only will this program result in sustainable employment for young people, it also generates substantial welfare savings by significantly reducing the number of long-term unemployed young people at risk of remaining on welfare benefits for life.
The Centre for Social Impact will provide an independent assessment of the initiative, its outcomes and potential cost savings to Government.
"yourtown stands for practical positive change – we have invested in this program and its evaluation to back our belief in a more youth-focused, intensive, strengths-based and collaborative approach to working with this vulnerable group," Ms Adams said.
About yourtown...
We're a community funded organisation that tackles issues like youth unemployment and mental health, and take on issues like domestic and family violence.
LEARN MORE
Stay in touch
Show your support and get the latest news and updates on our yourtown Australia Facebook page.

LIKE US ON FACEBOOK