Smart, Skilled and 250 young people Hired!
Smart, Skilled and 250 young people Hired!
By: yourtown
16 Oct
Blog, yourtown, Client Services
In Australia, more than 52,000 young people are currently experiencing long-term unemployment.
yourtown's Smart Skilled and Hired program in Western Sydney is helping to tackle the problem.
In just one year, the youth employment program has helped over 250 young people get skilled and get a job.
"There are too many young people aged 15 to 24 who are long-term unemployed - that is unable to secure work for more than two weeks for at least a year," yourtown Head of Client Services Brendan Bourke said.
"Long-term unemployment can impact a young person's self-esteem, confidence, mental and physical health, and quality of life.
"yourtown has been running youth employment programs in Western Sydney for more than 10 years and we know the challenges young people can face. We have also undertaken significant research into youth long-term unemployment nationally, which has informed our program model.
"Thanks to the NSW Government's targeted youth unemployment initiative, we were able to put what we know works into action and create a jobs program that gets Western Sydney young people impacted by long-term unemployment into work."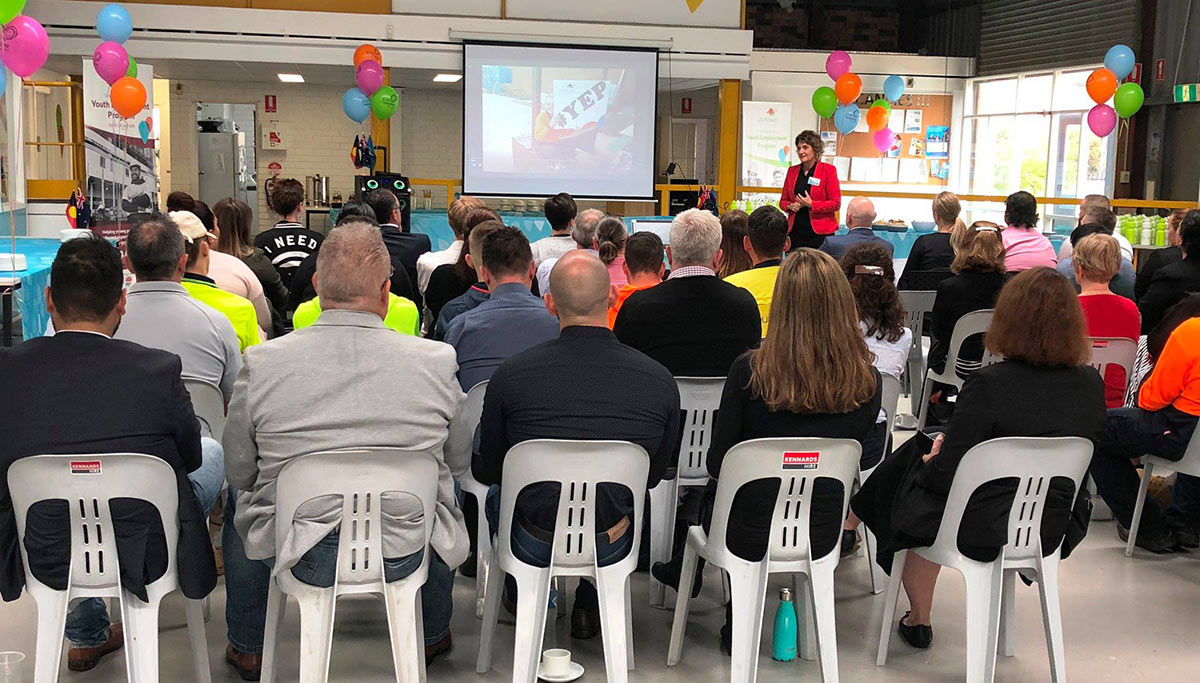 yourtown CEO Tracy Adams talks about the success of the Smart Skilled and Hired Program at its one year celebration
The NSW Government funded program focuses on helping long-term unemployed or under-employed young people not receiving Government payments connect with training, mentoring, work experience and other intensive support.
"We've designed the program to not only fill the employment services gap for local industries but give young people outside the welfare system much needed help to get a job," Mr Bourke said.
"We connect young people with training and work experience and offer intensive one on one mentoring to address barriers like homelessness, alcohol or drug dependency, poor family relationships and cultural displacement."
Over 420 young people have registered with the voluntary program since it began a year ago. More than half gained employment.
Cameron Roberts, 18, is one of the 257 young people yourtown helped get a job.
"I had no work experience and it was hard to get a foot in the door but yourtown helped me with my resume and work ready skills and get the job I'm in now," he said.
"I'm a junior draftsperson and practically jack of all trades for the company and I love it. yourtown has been a great stepping stone towards my career."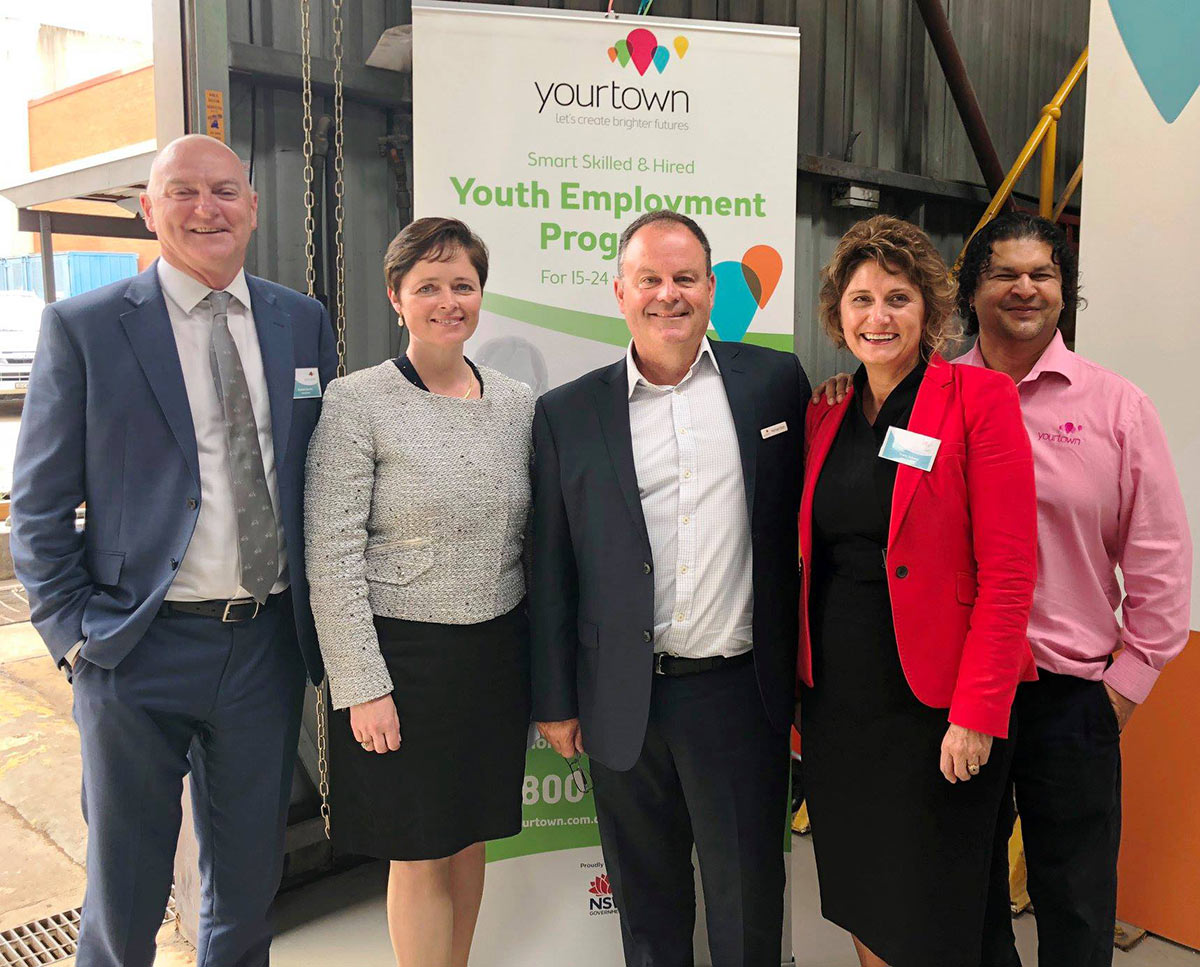 L-R: Brendan Bourke, Head of Client Services; The Hon. Tanya Davies, Minister for Mental Health, Minister for Women, and Minister for Ageing; Michael Starr, Southern Region Manager; Tracy Adams, CEO; Frankie Motilal, Smart Skilled and Hired Manager
yourtown's Smart Skilled and Hired Manager Frankie Motilal said he thinks the program's success is down to the hard work of the young people and the support of the local community.
"We've seen some amazing transformations in young people's lives and having the opportunity to be a part of their journey has been a privilege," he said.
"We're also grateful to the volunteers who help with literacy and mentoring and share their skills with young people, the local businesses who work with us to give them jobs, schools, RTOs and government and other organisations who help support what we do."
Operating in Blacktown, St Mary's and Campbelltown in Western Sydney, the yourtown 'Smart Skilled and Hired' program will run until 30 June 2020. It is estimated more than 800 young people will benefit from the program.
About yourtown...
We're a community funded organisation that's taking on the challenges young people face including Mental Health, Unemployment, Family and Domestic Violence.
LEARN MORE
Get Skilled, Get That Job
Last year, yourtown helped over 19,000 young people gain vital skills to get a job. Need help getting work? Learn more about our services below...
Our Services