Seventeen, pregnant, and totally alone
Carly was just 17 when she found out she was pregnant. 
She knew she didn't want to repeat her own traumatic childhood experience, having been taken from her mother at age nine and placed into foster care.
"I loved my mum, and I never wanted to leave her side. So when the people from Family and Community Services came and told me that I had to leave Mum behind and go with them, I was devastated."
It was only many years later, as a young adult, that she came to understand that in reality what had happened, had to be done to keep her safe.
Having a baby alone.
Carly gave birth to baby Kasey prematurely, without any family by her side to hold her hand. It's hard to imagine how terrifying that must have been for someone so young to go through alone.
Carly spent every waking minute by her daughter's incubator – willing her baby to grow strong. Three months later, Kasey was strong enough to go home.
It would have been the most wonderful moment in Carly's life, were it not for one thing…
Carly had no home to go to.
Carly had turned 18 while in hospital, and was legally considered an adult. She was expected to do what all adults are expected to do – make her own way in the world, despite having no family or support to fall back on.
Carly found herself facing the possibility of family separation for the second time in her life.
She knew that if she could not provide her baby with stability and safety, she would have to give her up – just as her own mother had given her up all those years before.
But then she came to San Miguel.
San Miguel is a safe and secure community that provides housing and expert support for young families trapped by poverty and homelessness, who might not otherwise be able to stay together.
Carly will never forget the joy she felt upon arrival at San Miguel.
"It was the best day of my life. There was a proper cot for Kasey, a changing table, toys for her to play with and a lovely made bed for me.
"The best thing of all was that I wasn't on my own. The staff at San Miguel are fantastic and helped me with breastfeeding, taught me all these parenting tips and tricks, and helped me learn all those life skills I'd missed out on growing up without a mum.
"The only thing I ever wanted for Kasey was for her to have the love and opportunities I didn't get. Arriving at San Miguel I felt confident for the first time that my dream of a good future for her would come true, and that we were going to be okay."
A place for hope.
San Miguel's mission is to restore the hearts and the hopes of every parent and child who comes through our doors, and to send them back out into the wider world fully equipped to face the challenges ahead.
And it works. Just six months after arriving at San Miguel, Carly was ready to make her own way in the world, building a happy and healthy life with baby Kasey.
"The day we left San Miguel for our new apartment was very emotional. I was sad to say goodbye to the staff and friends I'd made there, but I felt so excited about what the future might hold for Kasey and I."
Can you help?
San Miguel aims to help break the cycle of poverty and broken families that can pass from one generation to another.
But like all our services for vulnerable young people, San Miguel depends on donations to exist.
Please help us continue to offer young parents like Carly the support they need to build happy and healthy lives for their children.
DONATE NOW
GIVE WITH GIVVY
Names and images have been changed to protect the identities of those involved.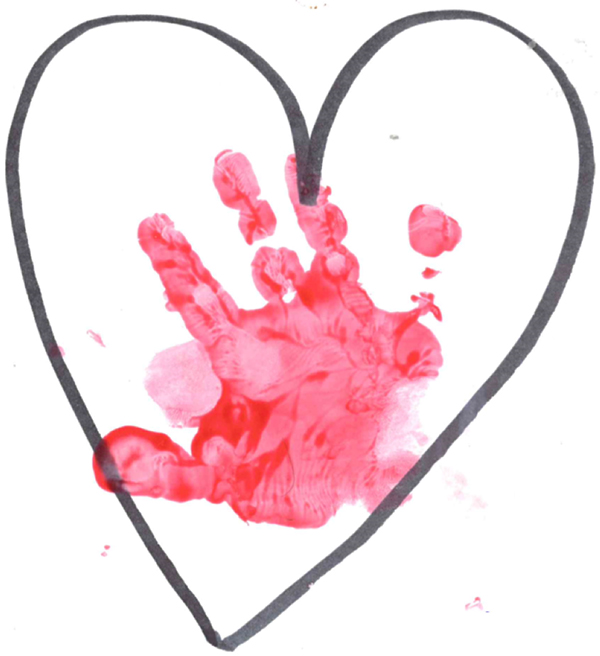 Here's a big, squidgy handprint in a heart from Carly's little girl, Kasey. It's Carly and Kasey's way of saying thank you for all you've done to help keep them together forever. On behalf of all the young people that you support through yourtown, thank you so much. We are so very grateful.
- Tracy Adams, CEO of yourtown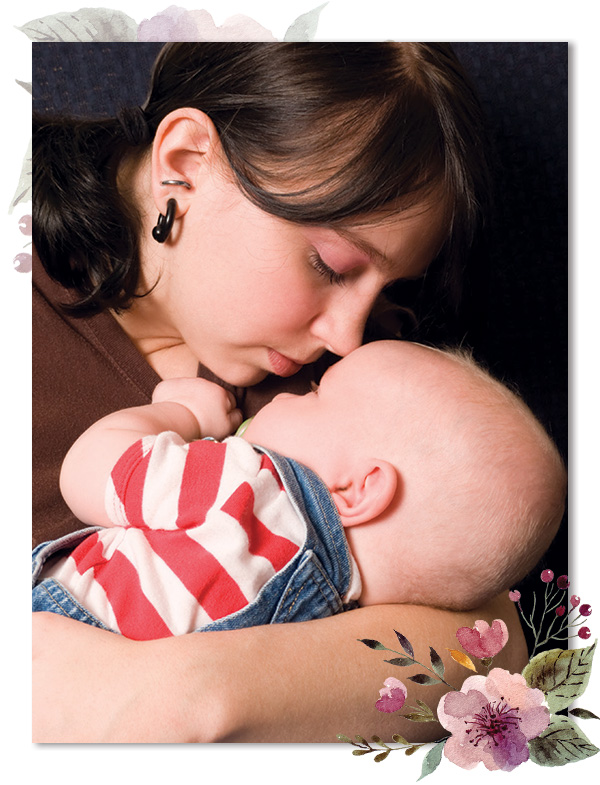 "It was the best day of my life."
- Carly, remembering arriving at San Miguel