San Miguel is set on 18 hectares of property.
Monday - Friday: 8:00am - 5:00pm
Saturday - Sunday: Closed
Somewhere To Come Home To
San Miguel provides a stable home, social interaction with other young families, skills for independent living, child development support, expressive therapy, play groups, counselling and advice.
We provide not just temporary accommodation for parents and children, but also counselling and guidance to help families tackle the issues creating homelessness. We know that when young parents secure sustainable housing and employment, their children's prospects improve dramatically.
Early intervention is critical to breaking the cycle of intergenerational poverty, housing instability and welfare dependence.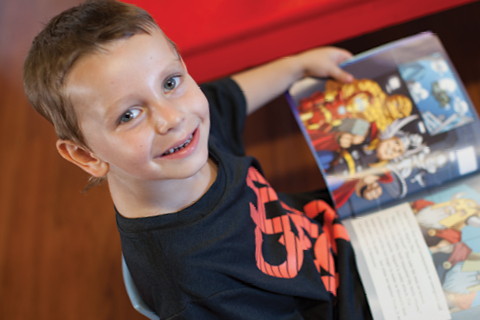 "If it wasn't for San Miguel, I wouldn't be here." Sarah, young parent
San Miguel has accommodation on site for 19 families, including a share house. We house young families with one or two parents, including pregnant women and single fathers. Each residence is fully furnished and has its own kitchen and laundry.
San Miguel offers:
Accommodation for young parents (aged up to 25) and their children
Strengths-based individual case management and support
On-site training and support aimed at increasing independent living skills
Assistance to access services in the community, including vocational training, education, employment, driving school, medical and dental services, mental health support and legal aid
Child development support including playgroup, homework club, creative activities and games that encourage learning and growth
Expressive Therapy to enhance parent-child bonding and help children overcome trauma
Assistance to address housing barriers and secure long-term accommodation
Outreach support for up to 36 months after leaving San Miguel