Contact Details & Locations
If you need help to escape Domestic and Family Violence, require accommodation or support - contact one of the following services in your State.
National: 1800 Respect - 1800 737 732
NSW: DV Line - 1800 656 463
NT: 1800 Respect - 1800 737 732
QLD: DV Connect - 1800 811 811
SA: DV Crisis Line - 1800 800 098
TAS: 1800 Respect - 1800 737 732
VIC: Safe Steps - 1800 015 188
WA: DV Helpline - 1800 007 339
Call 000 if it is an emergency.
For enquiries related to our Domestic & Family Violence Service:
Helping Families Regain Control Of Their Lives
We provide a place of physical and emotional safety where women and children affected by Domestic and Family Violence can recover, rebuild and plan for a brighter future.
We support families to overcome trauma and develop the knowledge, skills and confidence to regain control of their lives. Families have access to specialised counselling, child therapy, training in life skills, and links to health, legal and specialist services. We provide therapeutic support to help women and children break the cycle of violence and resettle into safe, affordable housing.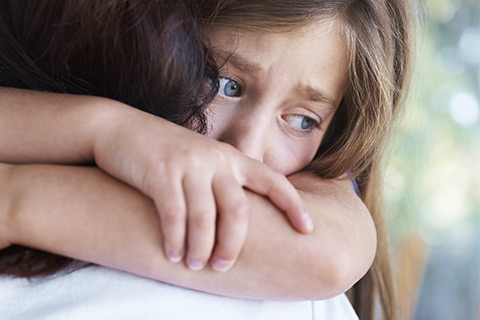 "Refuge helped protect me and helped me protect my children." - Lisa
Supporting Children To Process And Overcome Trauma And Abuse
Many infants and children entering our Domestic and Family Violence Service have been exposed to traumatic experiences. Our therapeutic program improves the social and emotional wellbeing of infants and children and works with parents and children to improve family relationships.