Contact Details & Locations
We offer TtW in New South Wales, Queensland and South Australia.
Sometimes transitioning to work is about more than just finding a job.
It's about getting the right skills and training to prepare you for work.
We'll do this by:
Exploring career options and the necessary training
Supporting to gain a driver's licence
Helping to fill out job applications and prepare a quality resume
Offering work experience
Offering financial incentives to employers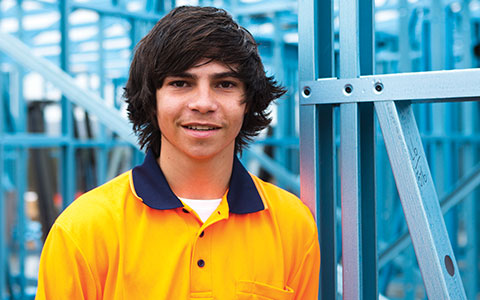 Once you've found work, we'll continue to support you for the first six months of your new job!
Are you eligible?
Aged 15-24
Aren't currently enrolled in education
Aren't already participating in employment services
Haven't worked an average of 8 hours or more per week for 13 weeks
Don't have a Year 12 Certificate or a Certificate III or higher
OR
Received a Year 12 Certificate, Certificate III or higher, more than 6 months ago
Aboriginal or Torres Strait Islander young people are eligible for TtW regardless of achieving Year 12 or another qualification, and the 6 month wait is waived due to the closing the gap initiative.
Note: You must be an Australian Citizen, Permanent Visa holder, New Zealand Special Category Visa holder or Nominated Visa holder to be in the TtW service.
What you can expect
We'll help you engage in a range of activities for 25 hours per week including:
Personal development support to gain self-confidence and to create independence
Practical support on how to search and apply for a job and help in improving interview skills
Assistance with interview/work clothing and transport costs to attend an interview/starting a job
Literacy and numeracy support
Six months of practical support once you're in a job
By working with employers, education and training providers, and community organisations in your local community, we strive to provide opportunities for you.