Workshop details
Workshop 1: Participatory media in practice (3.5 days)
Date: 9-12 December 2019
Day 1 (half day): 1pm-5pm, Monday 9 December 2019
Day 2 (full day): 9am-5pm, Tuesday 10 December 2019
Day 3 (full day): 9am-5pm (optional 5.30pm-late), Wednesday 11 December 2019
Day 4 (full day): 9am-5pm, Thursday 12 December 2019
---
Workshop 2: An introduction to participatory media in evaluation (1 day)
Date: 9am-5pm, Thursday 12 December 2019 (full day)
---
Workshop 3: Participatory media methods in research hosted by QUT Design Lab
Date: Friday 13 December 2019 (details to be advised)
When you register for workshop 1 or 2 please indicate if you wish to receive further information from QUT about workshop 3.
---
Location: yourtown Training Rooms, Cnr Black Street and Castlemaine Street, Milton QLD 4064
Equipment: Please check equipment requirements listed on the workshop outline below before registering.
Costs:
3.5 days (early bird until 28th October) - $780 (incl. GST)
3.5 days (full price) - $850 (incl. GST)
1 day only: Thursday 12 December (no early bird) - $350 (incl. GST)
Further information:
Chris High
Chris is a Senior Lecturer in Peace and Development at Linnaeus University in Sweden. He has had research, training and consultancy projects in Africa, India and Europe, focussing on the institutional aspects of community engagement and participatory methodologies such as PV and digital storytelling.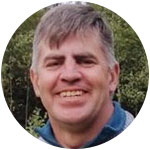 Gusztáv Nemes
Gusztáv is a sociologist, and a senior research fellow at the Hungarian Academy of Sciences. As a rural development activist and innovation broker, his mission is to make the life of rural people better. He has used visual methods, like PV, as tools in his work across different contexts from rural community development, cultural heritage to youth work.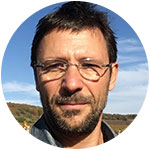 Rebecca Duell
Rebecca works as an internal evaluator for the YMCA of Brisbane, where she has established a methodology for evaluation and learning practice, leads the organisation's evaluation capability building work, and conducts program evaluations. Rebecca is an experienced participatory research and evaluation practitioner, and has used PVM in her evaluation work with disengaged young people in Logan.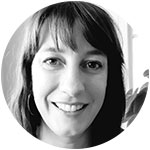 Kathryn Seymour
Kathryn is a senior researcher at yourtown and an adjunct research fellow at the Griffith Criminology Institute. She trained as an applied social researcher, has a passion for participatory frameworks of practice and has used action research and co-research methods in her work with community groups and young people.