Holiday change of hours: yourtown ParentsNext sites will close from 12.30pm, 22 December 2023, reopening 9.00am 2 January 2024. In the event of an emergency, please call 000. For additional support Kids Helpline is available anytime and for any reason on 1800 55 1800. We hope you have a safe and happy holiday season!
Contact Details & Locations
Our ParentsNext service covers Mid-North South Australia and is available at Balaklava, Clare, Kadina, Kapunda, Maitland, Nuriootpa, Peterborough, Port Pirie and Yorketown.
It Can Be Difficult To Balance Parenting And Working
We'll work with you to develop a plan to suit your particular needs and circumstances.
Your situation will be taken into consideration when arranging training activities so they best suit child care arrangements and older children's school commitments.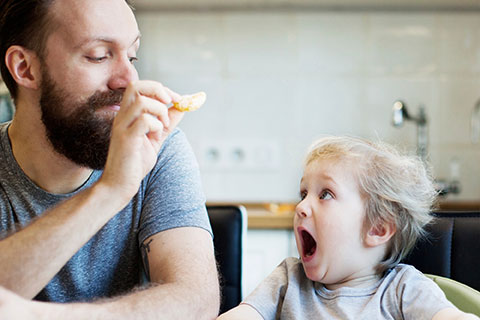 "We're committed to empowering parents to embrace life changes, strengthen their confidence and achieve their education and employment goals." John Waters, Port Pirie Site Manager
Personalised Support
Your customised plan will include:
your short and long-term education and employment goals
the best pathway to achieving those goals
the activities that you'll be undertaking to get ready for work
how yourtown will help you address any challenges you may face to finding employment
We'll help you access:
specialist agencies and local support services
local support networks so that you can connect with other parents working towards the same goals
training activities provided at our site or with other agencies, community partners, training organisations or as part of work experience
We'll also provide access to activities designed to help you successfully combine your parenting responsibilities with employment. These could include:
Personal development programs
Self-care programs
Life skills training
Parenting tips and workshops
Literacy/numeracy tuition
Exploring career options and training pathways
Employability skills training
Practical assistance
Help in finding a job or volunteering
Who is eligible?
The Department of Human Services determines eligibility and makes referrals for compulsory participation in ParentsNext. You may be required to participate as a condition of receiving parenting payments if you:
have a child aged between 1 and 6 years old
have been unemployed for at least six months
have been receiving parenting payments for at least six months