What is it?
An intensive three week job club to help young people understand different employment options and career paths.
Who is it for?
Young unemployed people aged 15-24 in Southeast Queensland who lack the skills or knowledge to find employment. *Additional restrictions apply.
See what options are out there
This 3-week program provides participants with a long list of basic employability skills and improves their capacity to find and keep work.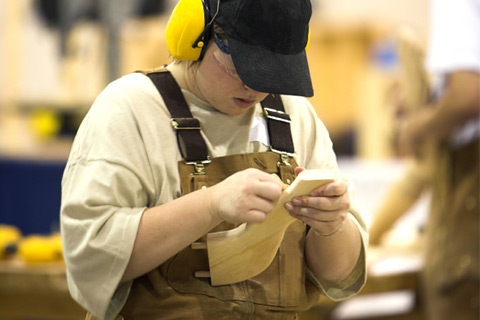 Opportunities to explore different career options.
Participants are provided with:
A personalised training and support plan
Support from Youth Workers
Referrals to specialists when necessary
Work preparation training tailored to skills in demand in local industry
Goal setting and career planning sessions
Training to develop the types of attitudes and workplace behaviours valued by employers
Opportunities to explore different career options through workshops with local employers, industry visits and work experience placements
Job search skills training (resumes, job applications, interview and presentation skills)
Job placement assistance
Post placement support to ensure retention.
*Additional Requirements: Participants must be ineligible for Australian Government employment support, have significant barriers to learning or employment, or have been unemployed for more than six months.