What is it?
Individual, family, group and community activities to boost the safety and happiness of children.
Who is it for?
Parents with children aged up to 18 years, residing in the Port Pirie area.
It Takes a Village
CARE Plus is a free service aiming to improve the social and emotional wellbeing, and school participation of children. It seeks to strengthen connections between the home and school community. Support may be delivered in schools, community centres, yourtown facilities and the family home.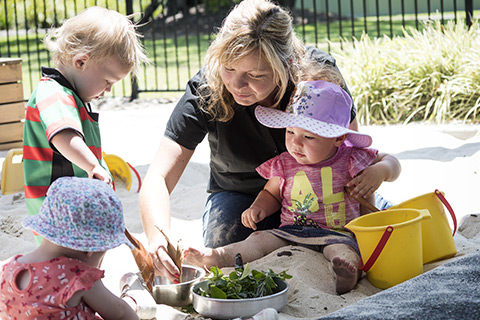 Funded by the Australian Government since 2015.
CARE Plus in Port Pirie offers:
Parenting and child development workshops
Life skills workshops about topics like healthy eating, budgeting and relationships
Personal support
Playroom and outdoor play areas for children to explore and develop
Information about local services
Case management.
"Just knowing what's available and who to connect with can stop issues compounding and distress for families."
Elisabeth Kobierski
yourtown National Community Services Manager